'We're not giving up': Family, tribe seek answers one year after murder
Updated February 5, 2023 - 11:45 am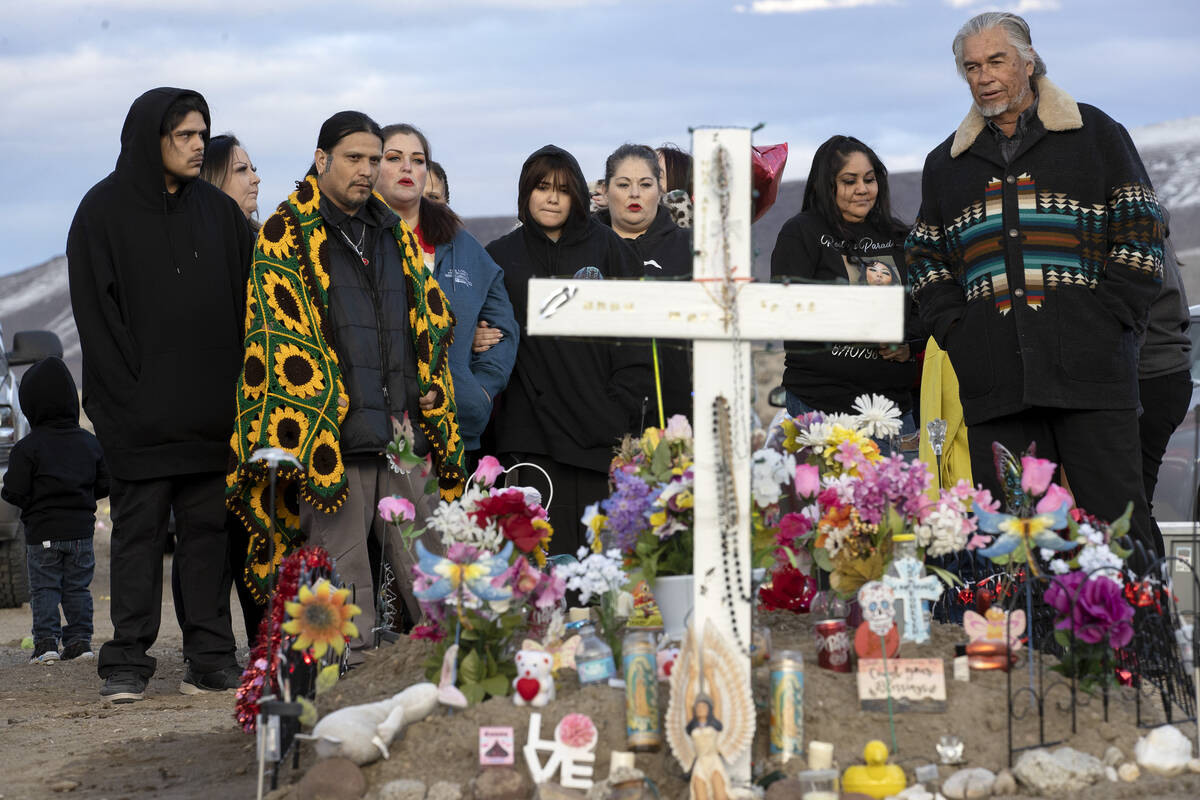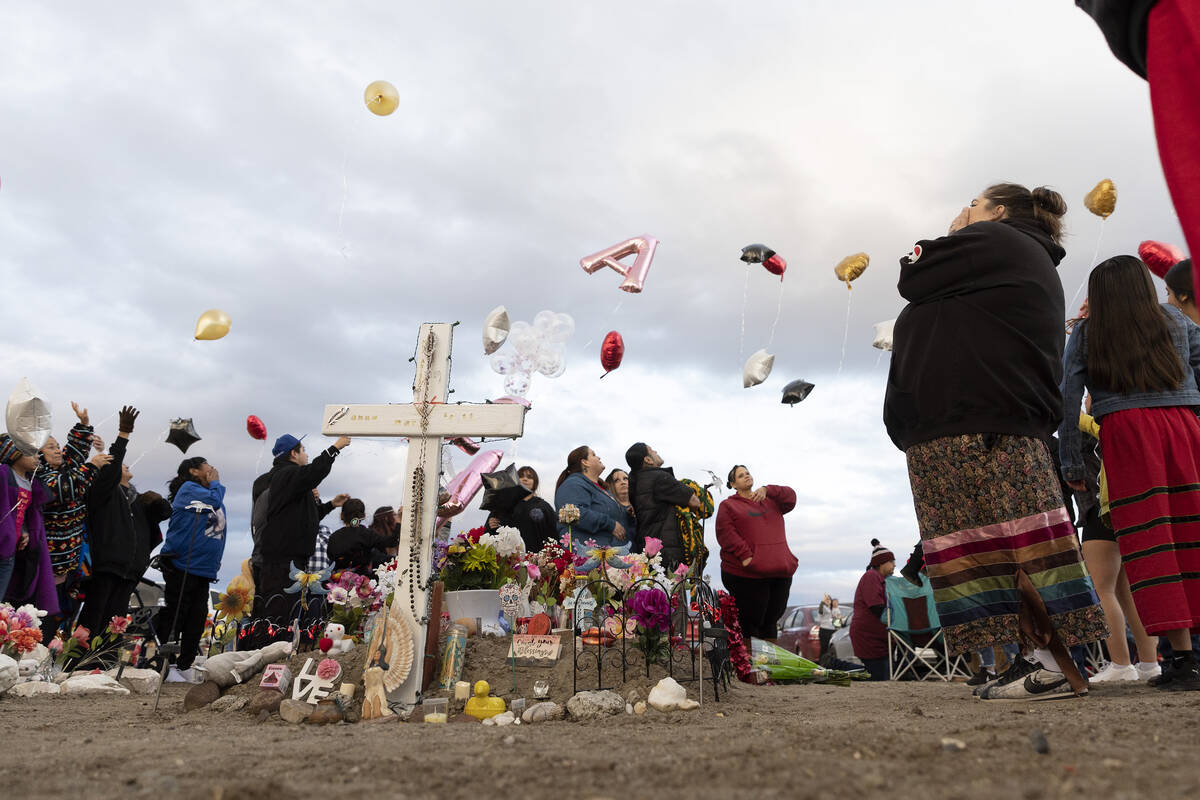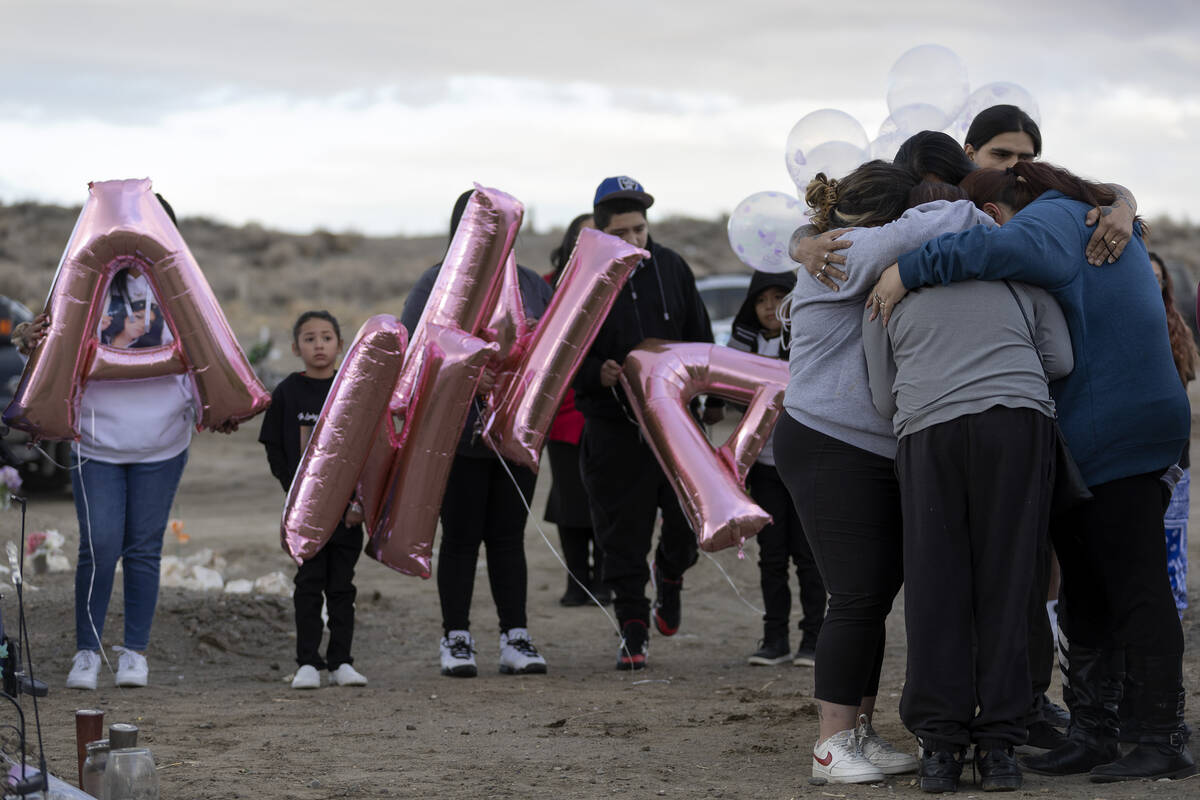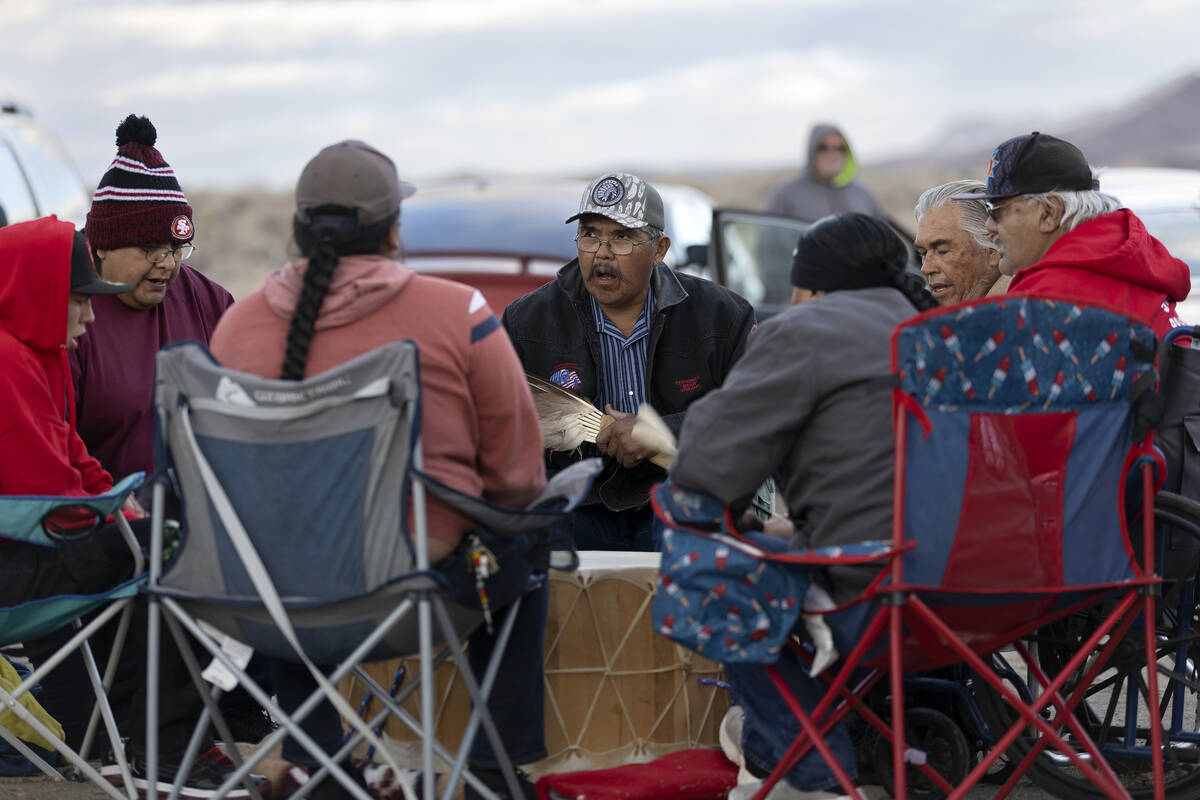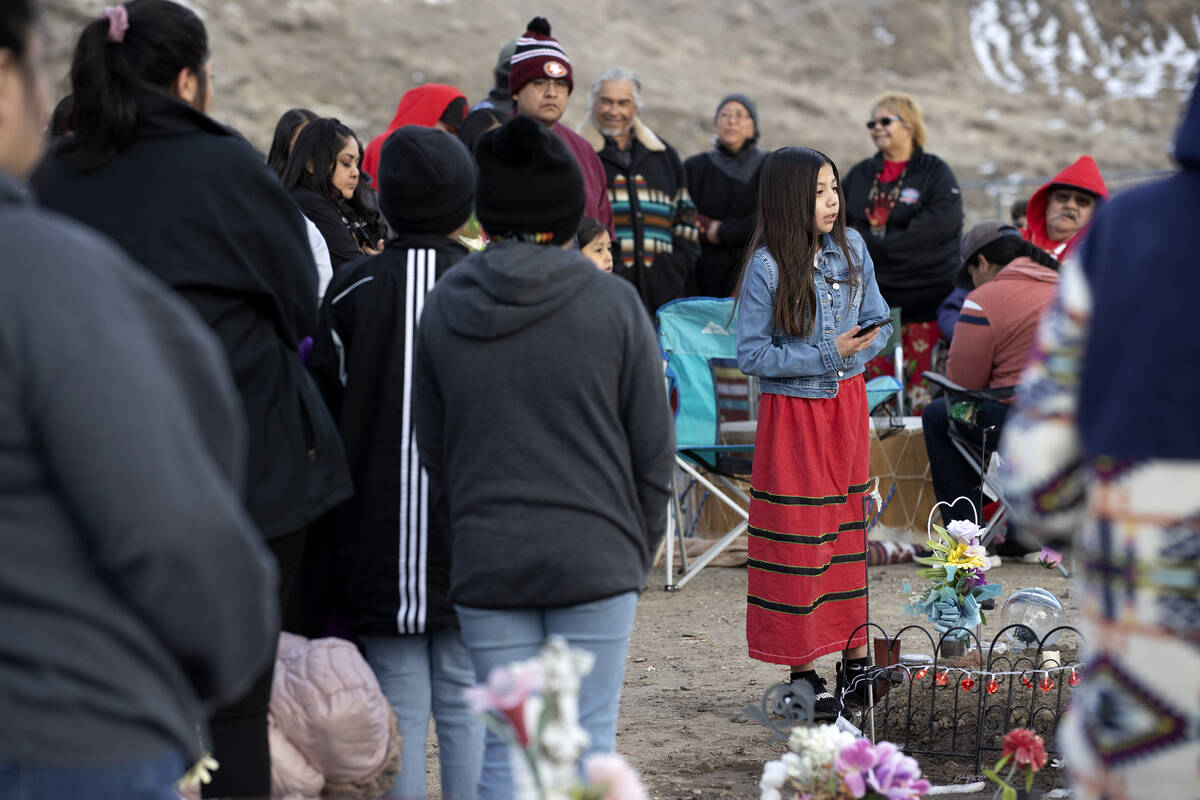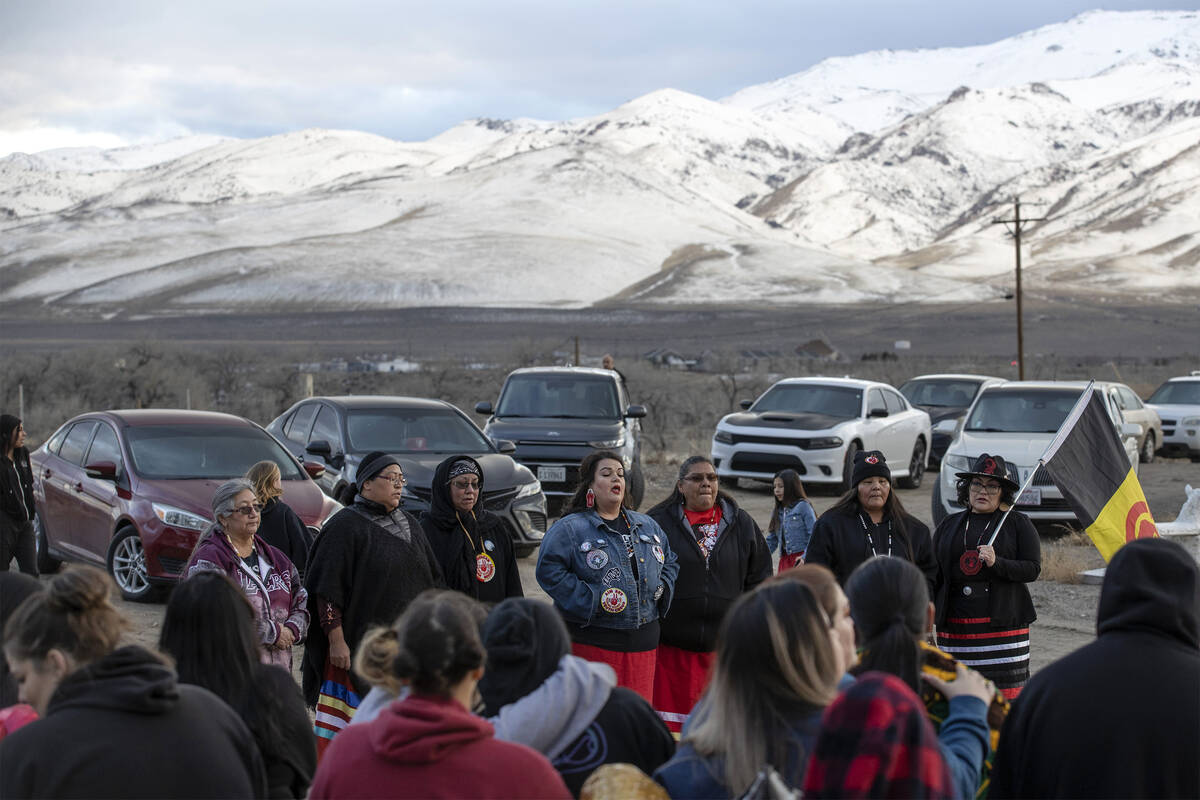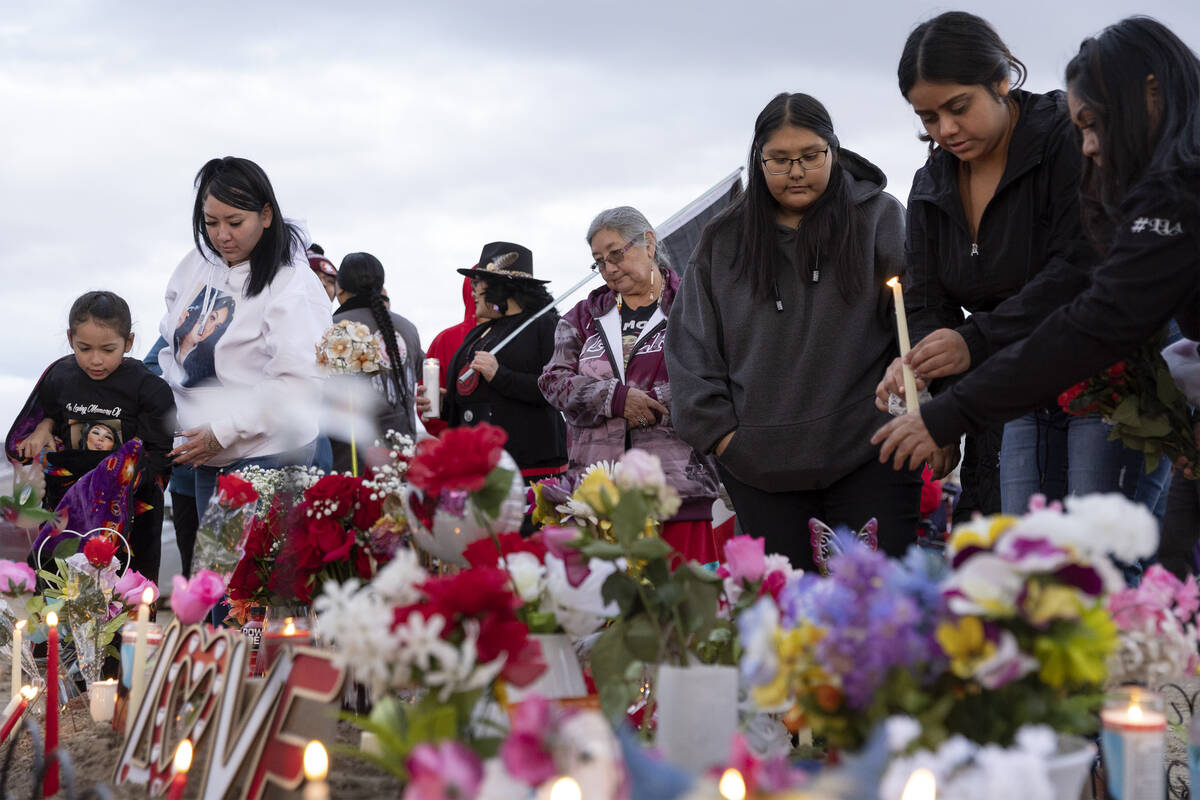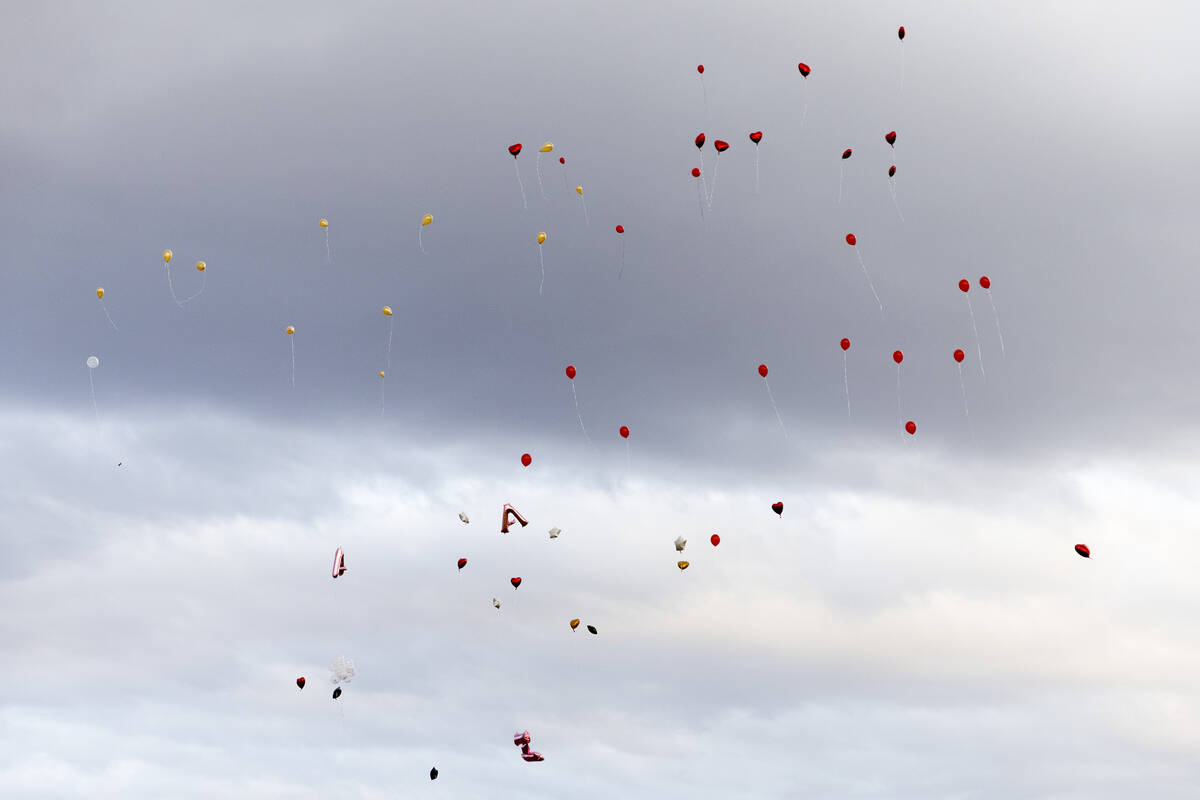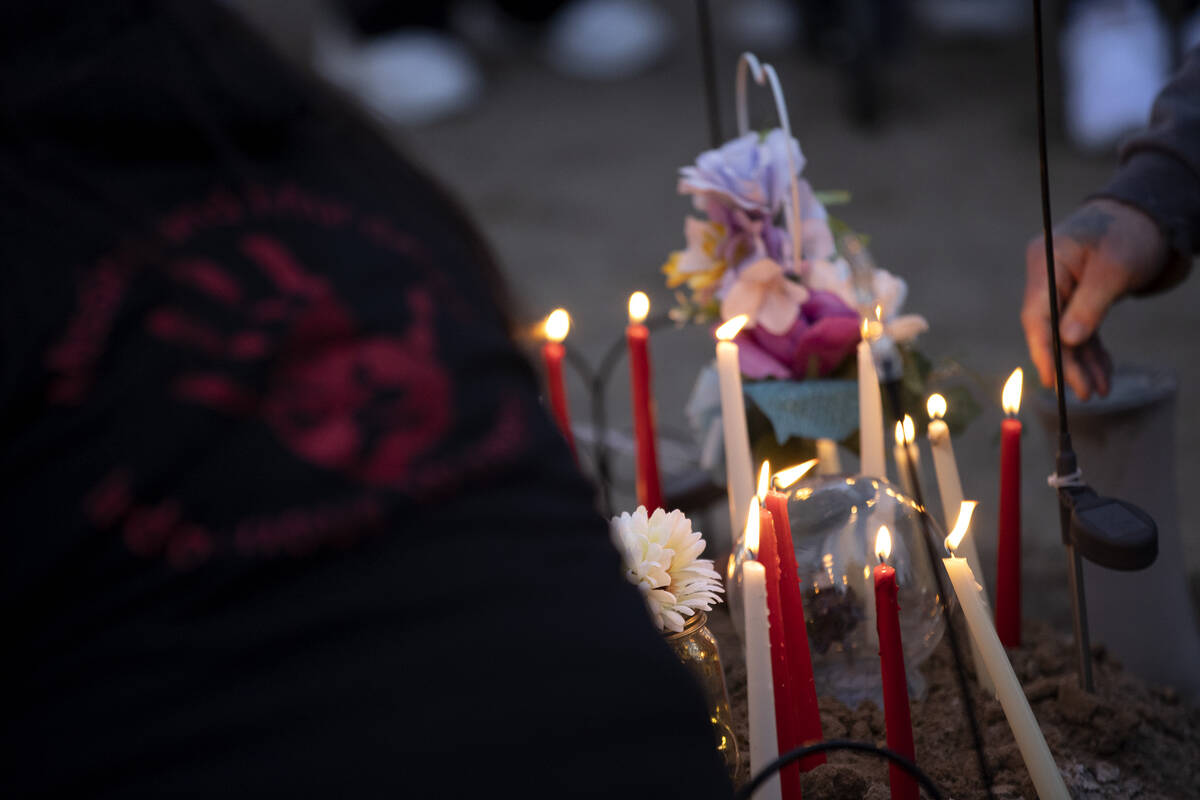 Friends and family remember Anna Scott, 23, as a ball of joy who enjoyed making people laugh.
She loved her two children and her family, and she liked hanging out with her friends and attending family get-togethers. She was also passionate about her tribe and loved participating in tribal activities, her family said.
Since she was slain a year ago, it has been hard for her family to heal without knowing who killed her.
Her family and fellow members of the Pyramid Lake Paiute Tribe, located 35 miles east of Reno, gathered at her gravesite Friday afternoon to commemorate the one-year anniversary of her death — and to reignite calls for justice.
"We're not giving up on her case, and we're going to continue fighting for justice for her, keeping her story out there," said her mother, Peggy Scott. "If someone has information to come forward and do the right thing."
Anna Scott's family and the Pyramid Lake Paiute Tribe are not alone in looking for answers to a loved one's death. Thousands of Indigenous people have been murdered or have gone missing, and their cases remain unsolved.
The Bureau of Indian Affairs estimates 4,200 missing and murdered cases are unsolved across the U.S., often because of a lack of investigative resources.
Assemblywoman Shea Backus, D-Las Vegas, hopes to help Nevada's tribes find their missing loved ones by connecting tribal law enforcement with other local agencies to ensure cases are put into missing-and-murdered databases quickly.
While the legislation could help many families find their loved ones, for Anna Scott's family, they look to the police and their community to bring justice.
One year before
On Feb. 3, 2022, police found Anna Scott's body inside a burned vehicle on the southbound side of I-580, a highway that connects Carson City to Reno, where Scott worked in different warehouses.
The Washoe County Regional Medical Examiner's Office determined that the cause of death was homicide. She had been shot and was found in the car, which was set on fire.
When Peggy Scott learned about her daughter, she just started crying.
"At first I didn't want to believe that was her car and that was her," she said.
She had last spoken to her daughter on Jan. 30, 2022, four days before she was killed. They usually talked for a long time, but that day it was brief. The daughter asked about her and her sister and then got off the phone.
Police Chief Chris Parsons of the Pyramid Lake Paiute Tribal Police Department said his agency partners with Washoe County sheriff's office on a daily basis.
With the Scott case, everything occurred off of the reservation, so the only participation tribal police had was answering questions from the sheriff's office, mostly regarding contact information, Parsons said. If the Washoe County sheriff's office gets a lead that comes from the reservation, then it would contact the tribal police department and would work with it, Parsons said.
On the one-year anniversary of Anna Scott's death, the award for secret witnesses to come forward with information that leads to the arrest and prosecution of suspects increased from $2,500 to $5,000.
Homicide detectives with the Washoe County sheriff's office are seeking information from anyone with knowledge of where she was and who she interacted with in the days before her death, according to a statement the office released Feb.3.
"Detectives' primary goal is to solve Scott's homicide, and to bring justice to Scott and her loved ones," the statement says.
Before the Washoe County sheriff's office releasing the Feb. 3 updated statement, officials there declined to comment on the status of the investigation — citing an ongoing investigation — and said there were no records available when the Review-Journal requested a copy of the initial incident report as well as a statement on the status of the case.
Her case is not listed among the Washoe County sheriff's 32 cold cases, in which investigative leads have dwindled.
When Peggy Scott reaches out to the detective for updates, she gets the same response each time: There are no new updates until someone comes forward with information.
"All I want is them to tell me something," Peggy Scott said. "It's overwhelming and frustrating."
Anna Scott's stepmother, Victoria Erwin, said the family does not have much contact with the detectives, but she knows they are "trying their hardest."
Devastating to the community
At Anna Scott's celebration of life in Nixon, a 45-minute drive from Reno and about a 10-minute drive to Pyramid Lake, an icy blue pond surrounded by snow-covered mountains, her family, friends and local tribal members placed flowers and some of her favorite things atop her gravesite: Dr. Pepper, Cheetos and a red Powerade. People sang, drummed and shared words about her before letting red and yellow balloons fly into the sky.
"No one deserves to not see their loved one, one last time," Anna Scott's sister Lucy Mae said at the celebration Friday in Nixon, a census-designated place on the reservation where Anna Scott lived. "We didn't get to see that with my sister. Her casket was closed. We didn't get to wash her or put clothes on her because she was badly burned."
"I'm very angry and sad," said her father, Joseph Erwin. "I don't know what to do without her. … I want justice for my daughter."
Erwin pulled up his sleeve to show a tattoo on his arm of her favorite character, Olaf from the Disney movie "Frozen," with a Native feather atop his head and Anna's name above it.
She loved how the snowman would fall apart and come back together again and still be OK, her aunt Anissa Prien said.
"No matter what situation she was in and she felt like it was falling apart, she would bring it back to life. She would be OK," Prien said.
"If I could give anything in this world to bring her back, I would," Erwin choked.
Hold somebody accountable
Native American women face murder rates more than 10 times the national average, according to the National Indigenous Women's Resource Center, and murder is the third-leading cause of death for Indigenous women, according to the Centers for Disease Control and Prevention.
Thousands of Indigenous women and girls are reported missing, but cases often either go unreported or unsolved because of legal obstacles, discrimination, and a lack of national and international attention, according to the National Indigenous Women's Resource Center.
Approximately 2,700 cases of murder and non-negligent homicide offenses of Indigenous people have been reported to the U.S. government's Uniform Crime Reporting Program, and about 1,500 Indigenous missing people have been entered into the National Crime Information Center in the U.S., according to the Bureau of Indian Affairs.
"I know that not just the community at Pyramid Lake, but all of Indian Country, we continue to pray for the healing of that family, especially her children," said Stacey Montooth, executive director of the Nevada Indian Commission. "We are eager to learn of the forthcoming result of the investigation."
Pyramid Lake Paiute Tribal Chairman James Phoenix thinks that the high number of missing and murdered Indigenous cases is caused in part because many Native American tribes live in rural areas, without a lot of resources. Some tribes have tribal police, while others do not, he said.
"For those re
For his community, Anna Scott's death was felt by everyone in the tribe, he said.
"So as a tribal leader, you know, what do you do?" Phoenix said. "You do your best just to try to keep the investigation open and going in and try to get it solved and resolved as much, as fast as you can. But again, let the authorities do their part."
"We're trying to find out and hold somebody accountable," he said. "And, you know, in this case, you know, it could be someone that is known."
For many Native advocates, the root of the missing and murdered epidemic goes back to the beginning of colonization, when governments forced the removal of Native peoples from land and inflicted violence on them.
Law enforcement do not treat Indigenous cases the same as others, said Rocky Boice Sr., director of the American Indian Movement in Northern Nevada.
"From the time they first got here, the treatment of the Indian people, they did everything they could to destroy us," Boice said. "Today if somebody goes missing, to me it's not a big concern for them because they've been trying to destroy us all this time anyway. But we're resilient and we're going to stick around."
With the 2023 Legislature starting Monday, Backus is introducing legislation to address missing and murdered Indigenous people.
She has seen many Native communities blast notices on Facebook when someone goes missing from a tribe, she said.
Backus' goal is to have a system that lets tribes report to nearby local law enforcement when someone goes missing so that the case can get into the right databases faster, rather than waiting for the federal government.
If law enforcement in Las Vegas comes across a child who was picked up by a truck driving through a reservation, the police would be able to run through the database and see that child was a victim of human trafficking, Backus said.
The legislation will "really help and have an efficient way to report when someone goes missing from one of our tribal communities," Backus said.
For families like Anna Scott's, "anything that improves the communications and efficiency of the processes in place are absolutely welcomed," Montooth said.
Montooth does not think Nevada needs to "reinvent the wheel" when it comes to solutions to the missing and murdered Indigenous people's epidemic. Other states have developed innovative solutions that Nevada can follow, she said. Tribal nations in Wyoming, for instance, have trained their own search and rescue teams made up of people who know the terrains of reservations and have exposure to Native communities, Montooth said.
"They know about this epidemic," she said. "Their approach is a little bit different."
Some states have an entire division of people specifically assigned to missing and murdered Indigenous cases. The Bureau of Indian Affairs has a Missing and Murdered Unit that works through Carson City, but it needs more staff, Montooth said.
Anyone with information relating to Anna Scott's slaying is asked to contact the Washoe County sheriff's office detective division at 775-328-3320 or Secret Witness at 775-322-4900. Refer to case #WC22-563.
"Please continue to support us on the voyage of getting (Anna) justice," Prien said. "Because we will get it one day. I know it. I feel it. I know it doesn't seem like it's coming fast enough, but it will."
Contact Jessica Hill at jehill@reviewjournal.com. Follow @jess_hillyeah on Twitter.