3 things the Knights need to do to reach NHL playoffs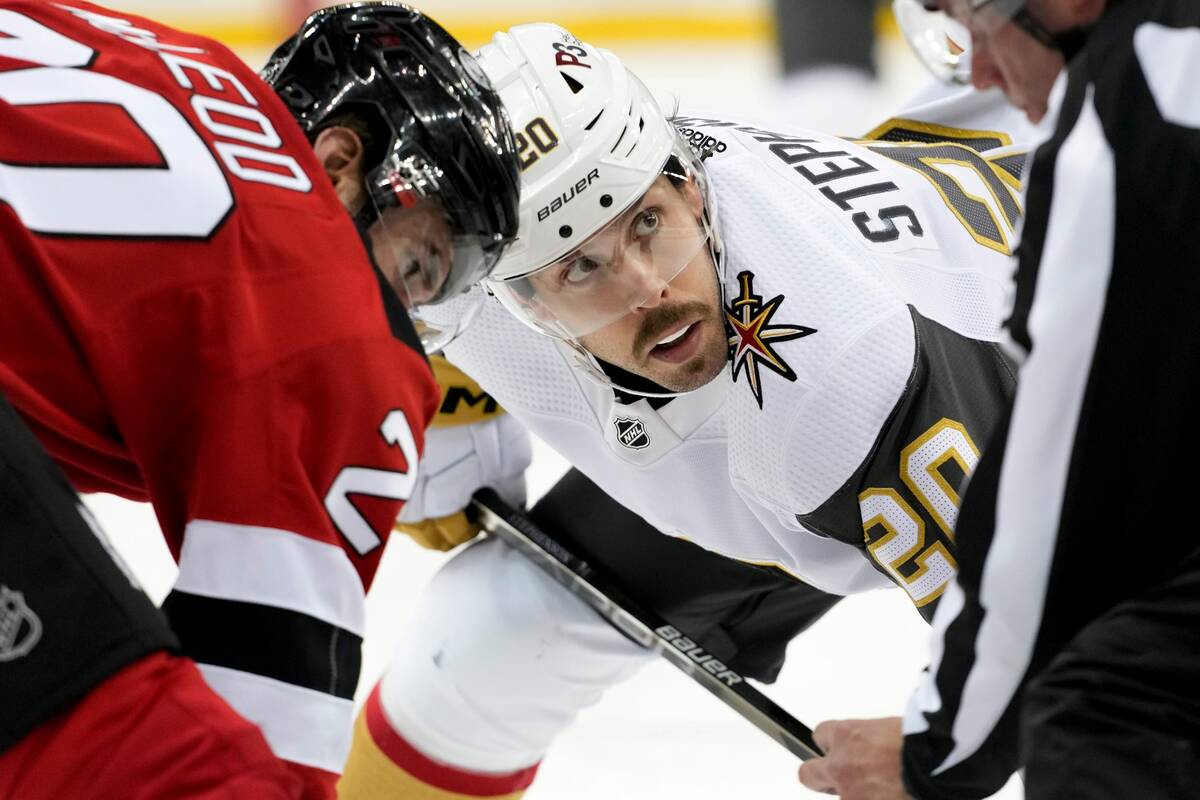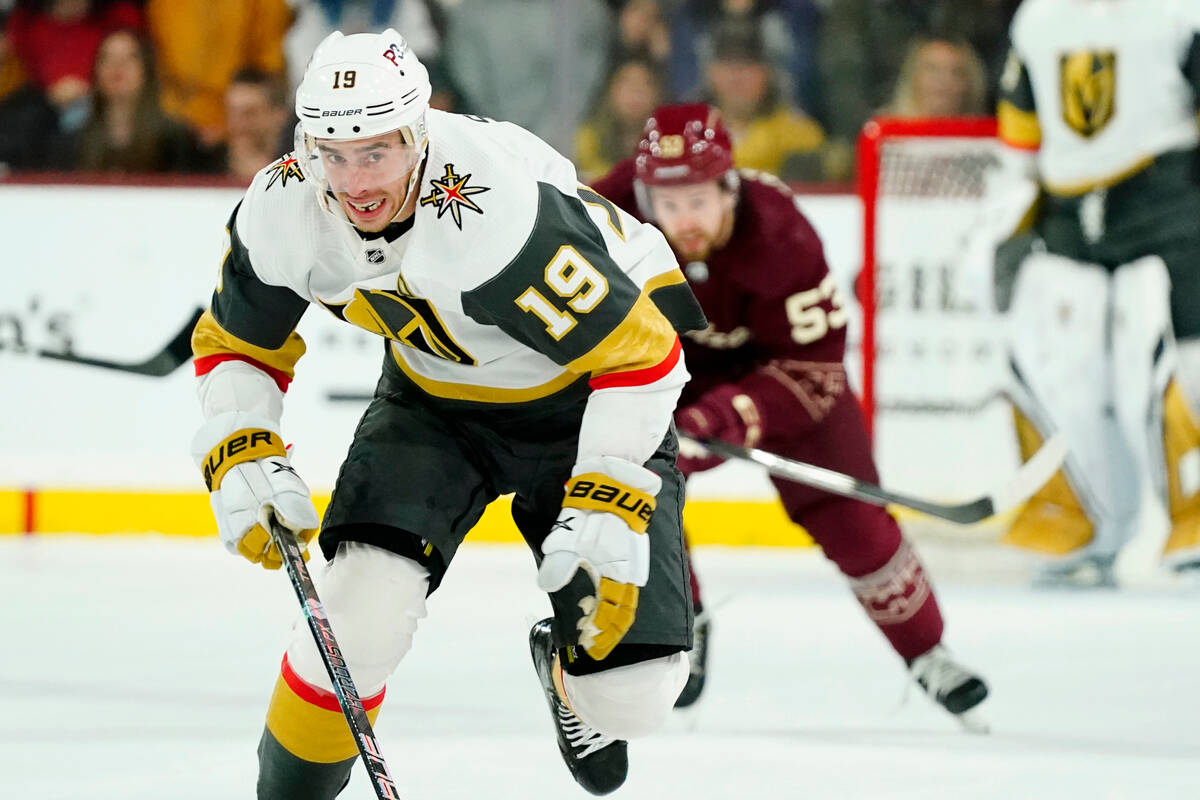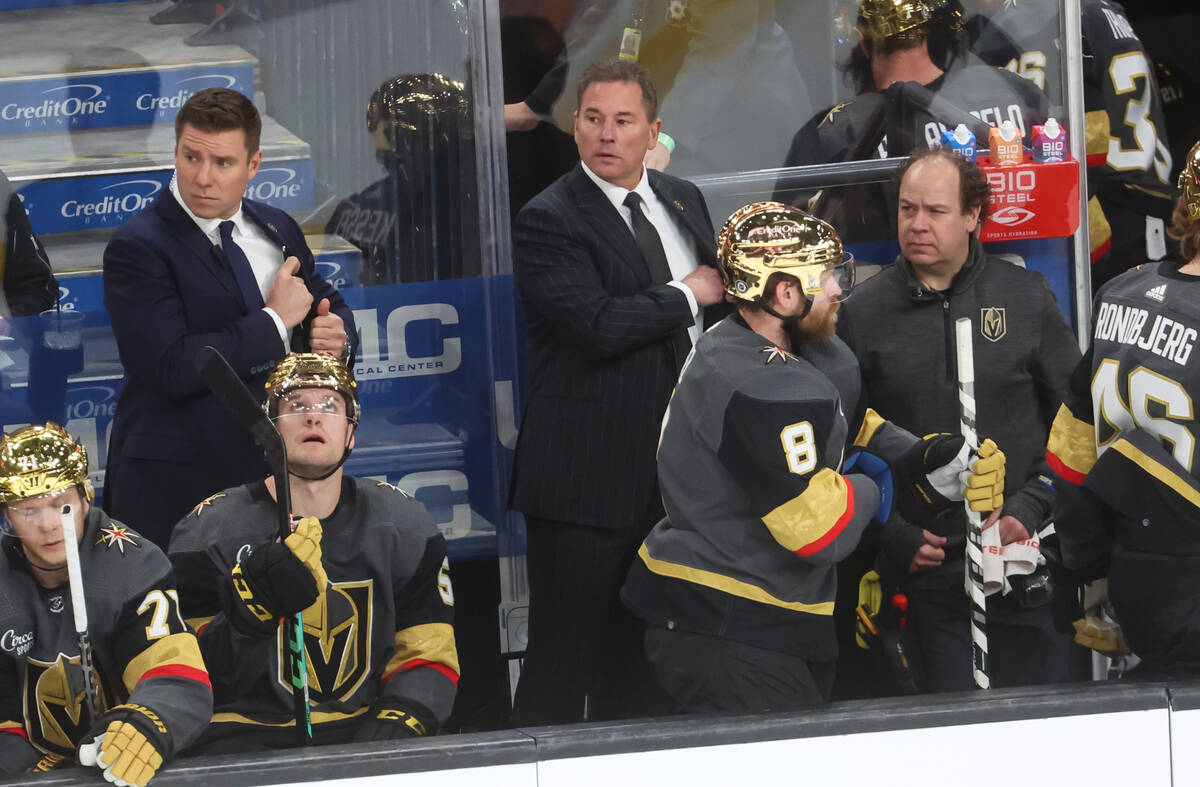 The Golden Knights had seven days after their 2-1 overtime loss to the New York Islanders on Jan. 28 to relax and clear their heads.
Coach Bruce Cassidy, center Chandler Stephenson and goaltender Logan Thompson went to NHL All-Star Weekend in Sunrise, Florida. A large group of Knights players vacationed together in Hawaii.
On Sunday, they got back to work.
The Knights held a longer-than-usual 50-minute practice at City National Arena to gear up for the stretch run, which starts at 5 p.m. Tuesday against the Nashville Predators.
The final 31 games carry a lot of weight. The Knights are third in the Pacific Division, only one point back of first-place Seattle with two extra games played. They're also only five points up on Calgary, which has a game in hand, for the final playoff spot in the Western Conference.
That means any more skids from the Knights — like their 1-5-2 mark before the break — could lead to an early summer.
"We're still in a good position," Cassidy said after Saturday's All-Star Game. "That's the way we look at it. There's not too many teams that can cruise home the last 30 games in this league, and we're certainly not one of them. We'll expect to have a tough battle."
Here are three things the Knights need to do to finish the season strong:
1. Bury their chances
The Knights started struggling because they stopped scoring.
Their 2.42 goals per game ranked 29th in the NHL in January. Their power play was also 29th at 13.6 percent. Opponents worked to limit the Knights in transition, and the team couldn't finish enough of the looks it did create in-zone.
The Knights need that to change if they want to return to the playoffs and make a run. They especially need their top forwards to get back on track, as left wing Reilly Smith (12 games), Stephenson (10 games), right wing Jonathan Marchessault (nine) and center Jack Eichel (eight) all have lengthy goal droughts.
Cassidy said he thought the break came at a perfect time to allow those guys to reset. The Knights need them to produce to avoid missing the playoffs for a second straight year.
"This year, I think guys realize how hard it is to get in," Stephenson said after the All-Star Game on Saturday. "Can't take a night off or can't take it for granted or think it's going to be easy."
2. Improve in the Pacific
One reason the Knights aren't first in the Pacific is they're struggling to beat the Pacific.
They're 5-7-2 within the division and 24-11-2 against everyone else. The only team from the Pacific they have a winning record against is Anaheim, which has the second-fewest points in the Western Conference.
That's not a good sign given the Knights have 12 division games remaining. They play first-place Seattle, fourth-place Edmonton and fifth-place Calgary twice still.
The games are likely to play a huge role in where the Knights end up in the standings. They do present an opportunity, given the team entered this year 82-26-11 against the teams that currently make up their division.
If the Knights return to form against the Pacific, they'll have a chance at their third division title in six seasons.
3. Stay healthy
The Knights received a crushing blow during the break when it was announced that captain Mark Stone was out indefinitely after undergoing back surgery.
Cassidy said Saturday that Stone "isn't coming back anytime soon." Stone's absence played a major role in the Knights' second-half slide last season, when they went 16-15-5 after the All-Star break.
Stone missed 26 games in that stretch. Smith (24 games), defenseman Alec Martinez (21), left wing Max Pacioretty (16) and defenseman Brayden McNabb (13) also were out for significant time.
The Knights are at least healthier this year. Stone is the only member of the opening-night lineup that's hurt. Defenseman Zach Whitecloud, who has been out with a lower-body injury since Dec. 11, practiced fully Sunday and said he felt good.
"It was good to be back," Whitecould said. "Just ramps the excitement up to eventually get back in."
Contact Ben Gotz at bgotz@reviewjournal.com. Follow @BenSGotz on Twitter.
Up next
■ Who: Golden Knights at Predators
■ When: 5 p.m. Tuesday
■ Where: Bridgestone Arena, Nashville, Tenn.
■ TV: AT&T SportsNet
■ Radio: KKGK (98.9 FM, 1340 AM)