Gordon Ramsay makes surprise visit at Hells Kitchen's 5th anniversary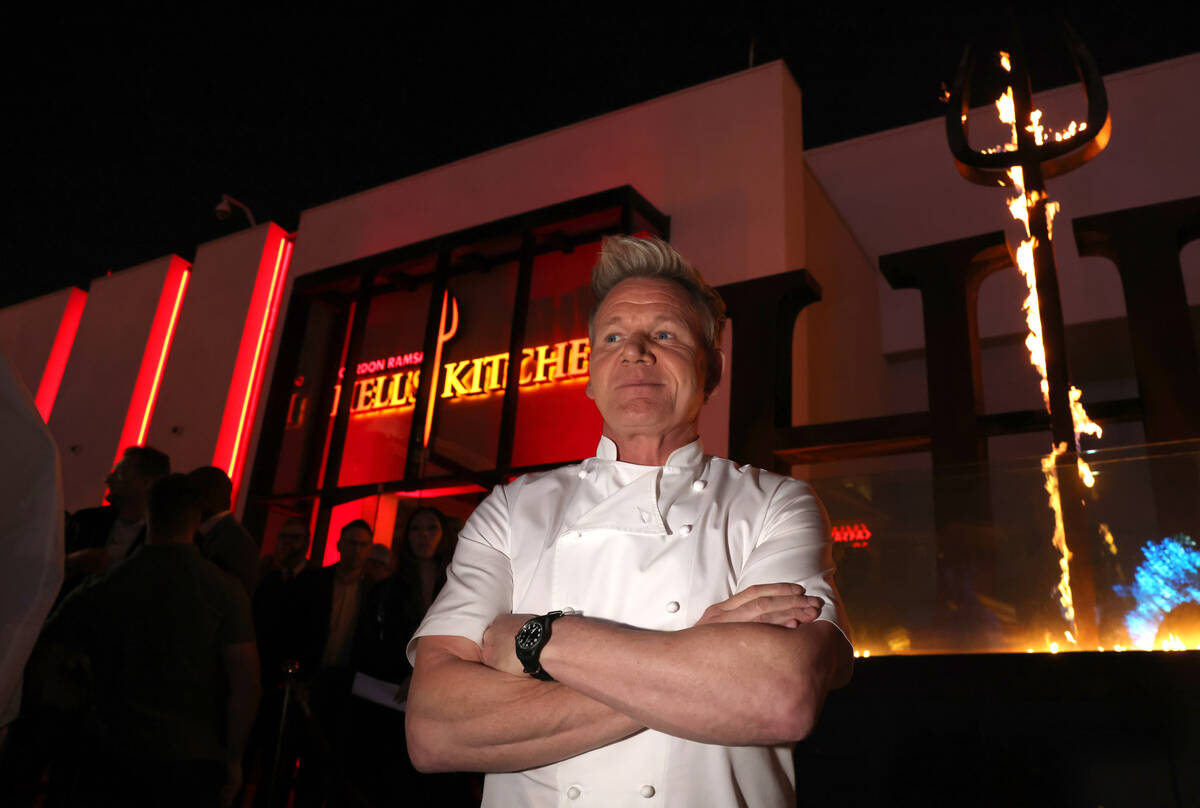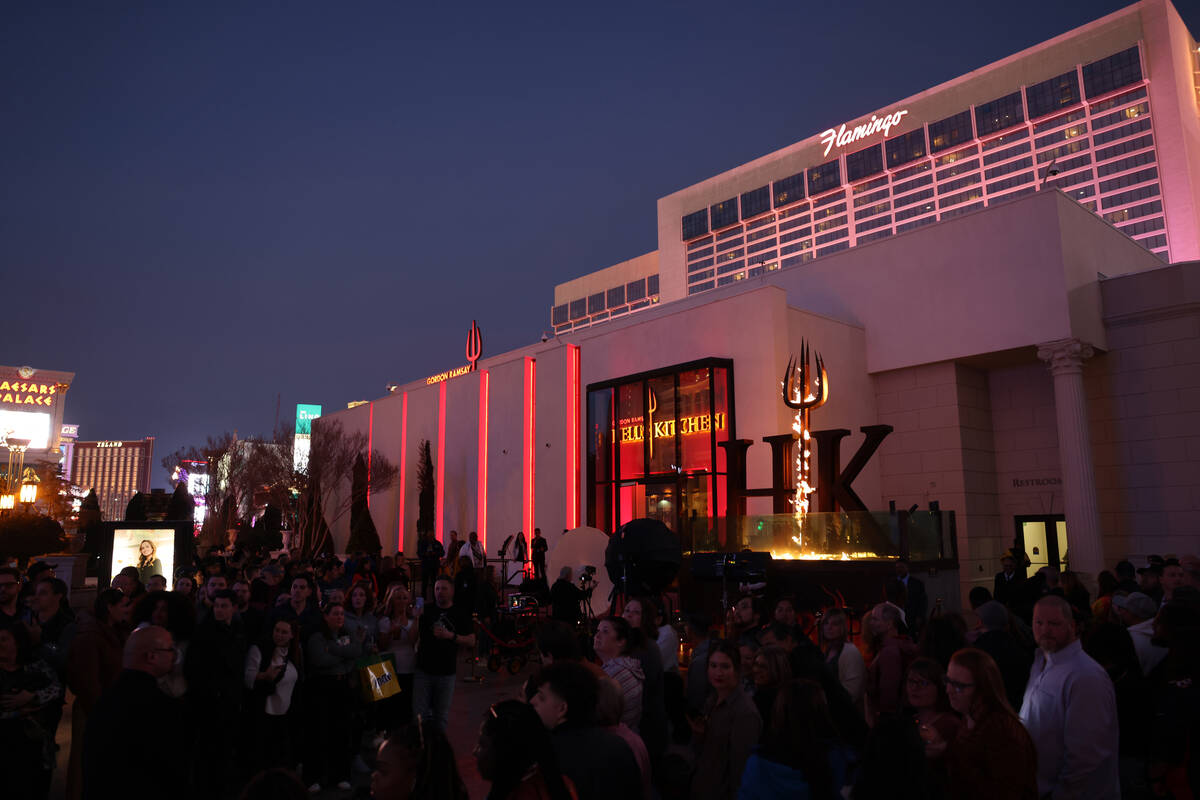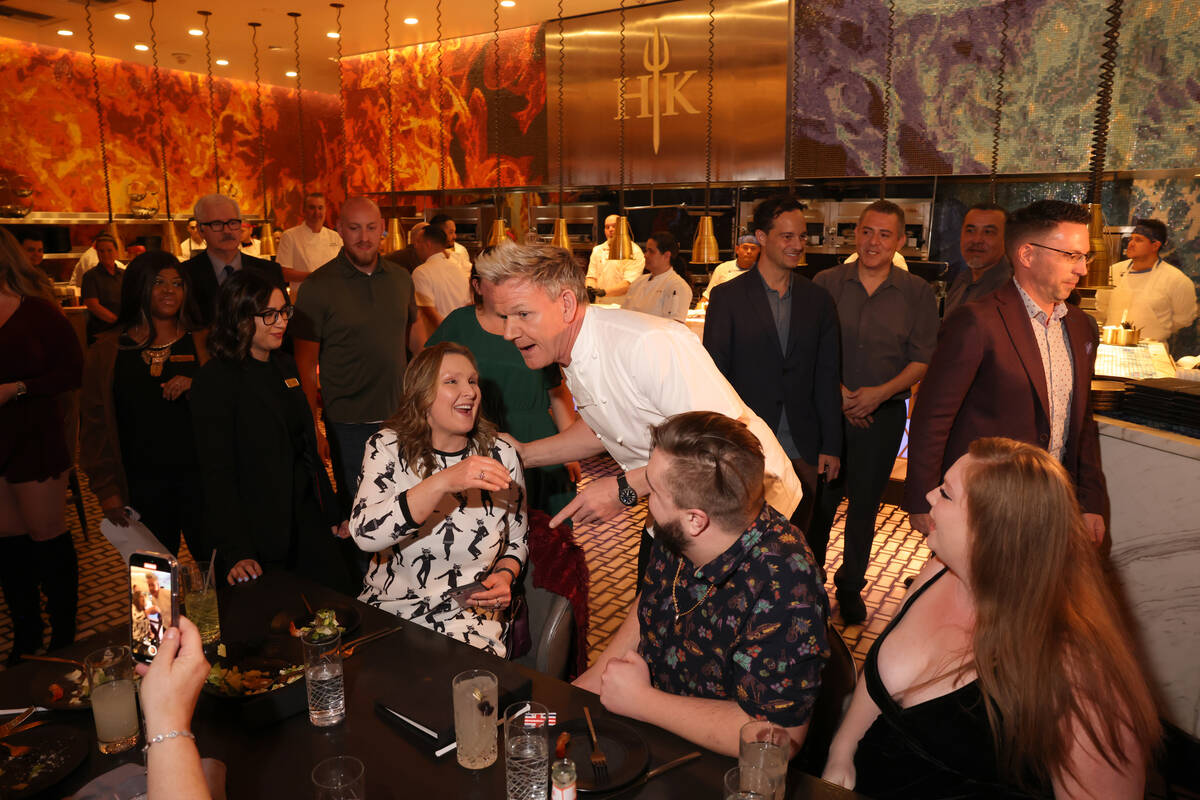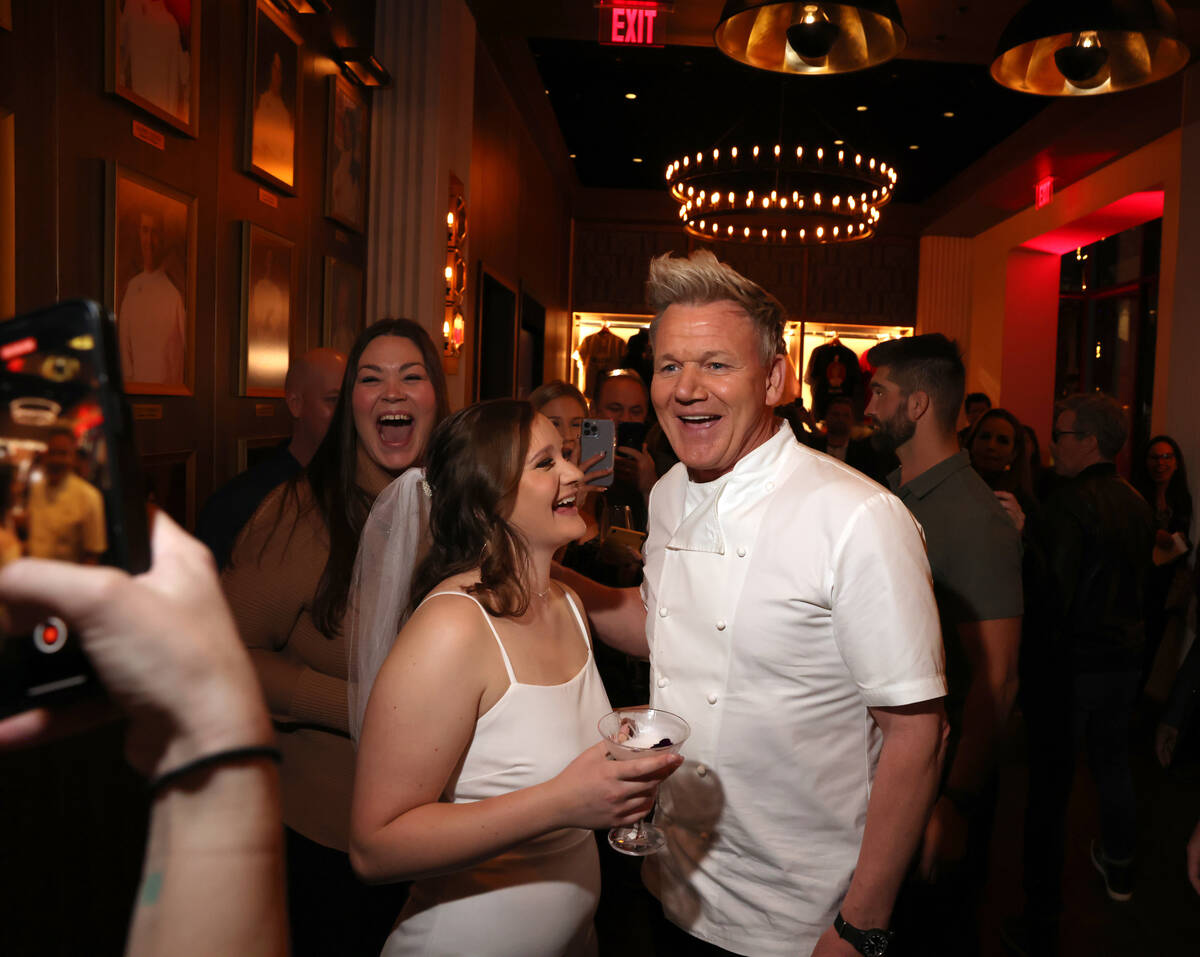 And the crowd went wild.
As chef Gordon Ramsay took the microphone last night at Hell's Kitchen, in Caesars Palace, on the Las Vegas Strip, to celebrate the fifth anniversary of the restaurant, which was the first of his six Hells, five now in the U.S. and one in Dubai.
Diners rose from their seats and surged forward, smartphones held aloft, by instinct, hundreds of screens framing and recording Ramsay, hundreds of lighted moments perfectly encapsulating the modern confluence of chef and media and celebrity (and, in the case of Hell's Kitchen, some damn fine lobster risotto).
Nearly 370,000 such risottos had been served since opening day in January 2018, Ramsay said, along with 490,000 seared scallops, 783,000 beef Wellingtons and 716,000 sticky toffee puddings.
There was another big number last night, the 2 millionth customer at Hell's Kitchen, a Mr. Khaled Aldada, of Morgan Hill, California, at the southern edge of Silicon Valley, who received, among other things, a signed chef's coat and a hug from the chef.
And then Ramsay headed outside the restaurant, to a sort of step-and-repeat aflame with the famous Hell's Kitchen pitchfork, to greet the gathered crowd, smartphones moving upward as one.
Two million customers, people exclaimed! They could hardly believe it. The thing was, Ramsay could hardly believe it, either.
2 million and counting
A few hours earlier, the Review-Journal sat down for a quick chat with the chef in the private dining room of Ramsay's Kitchen in Harrah's Las Vegas, his sixth and newest restaurant on the Strip. The chat took place there to preserve the surprise of his appearance later at Hell's Kitchen.
The chef and star of TV shows such as "Kitchen Nightmares" and "Hell's Kitchen" related a phone call he'd had with his mother about the 2 million milestone.
"She said: 'Don't be ridiculous. There's not 2 million customers for the restaurant.'"
The chef continued: "Even I get overwhelmed when I think about it. I looked out my window at Caesars Palace at the Hell's Kitchen sign. There's was already a 25-meter queue, 15 minutes before the doors open, hoping to book, and that's five years later."
Hell's Kitchen in Vegas was on track to hit $55 million in annual sales, Ramsay said, a figure that places it among the highest-grossing independent restaurants in the world.
The secret operation
There's another superlative to the restaurant worth noting.
Hell's Kitchen is open more than 12 hours a day, seven days a week, 52 weeks of the year. That's rare for fine dining. All-day restaurants are typically coffee shops or other casual concepts, not rooms serving beef Wellington guided by a chef awarded 17 Michelin stars over the course of his career.
In fact, just like casinos, Ramsay staffs Hell's Kitchen in three eight-hour shifts (that often overlap).
"There's an incredible production kitchen and team," he said. "The night shift is dedicated to the prep. There's a team dedicated to making Wellingtons throughout the night. This is the hardest restaurant in the group to maintain because there's no let up. I can't run out of anything on a Thursday night. I need that bone-in ribeye."
F1 experience
Hell's Kitchen occupies a choice center-cut portion of the route for the Formula One Grand Prix taking place in November. Last November, when F1 hosted a launch party, "I was the happiest chef in the world," Ramsay said, "the cars driving past my restaurant window."
For the race this fall, Ramsay said he is planning a pop-up of some sort, "creating a one-off experience for food and watching the most exciting experience in the history of F1."
You might think of it as Hell on wheels.