Casino landlord not a household name, but dominates the Strip
Updated January 28, 2023 - 8:58 am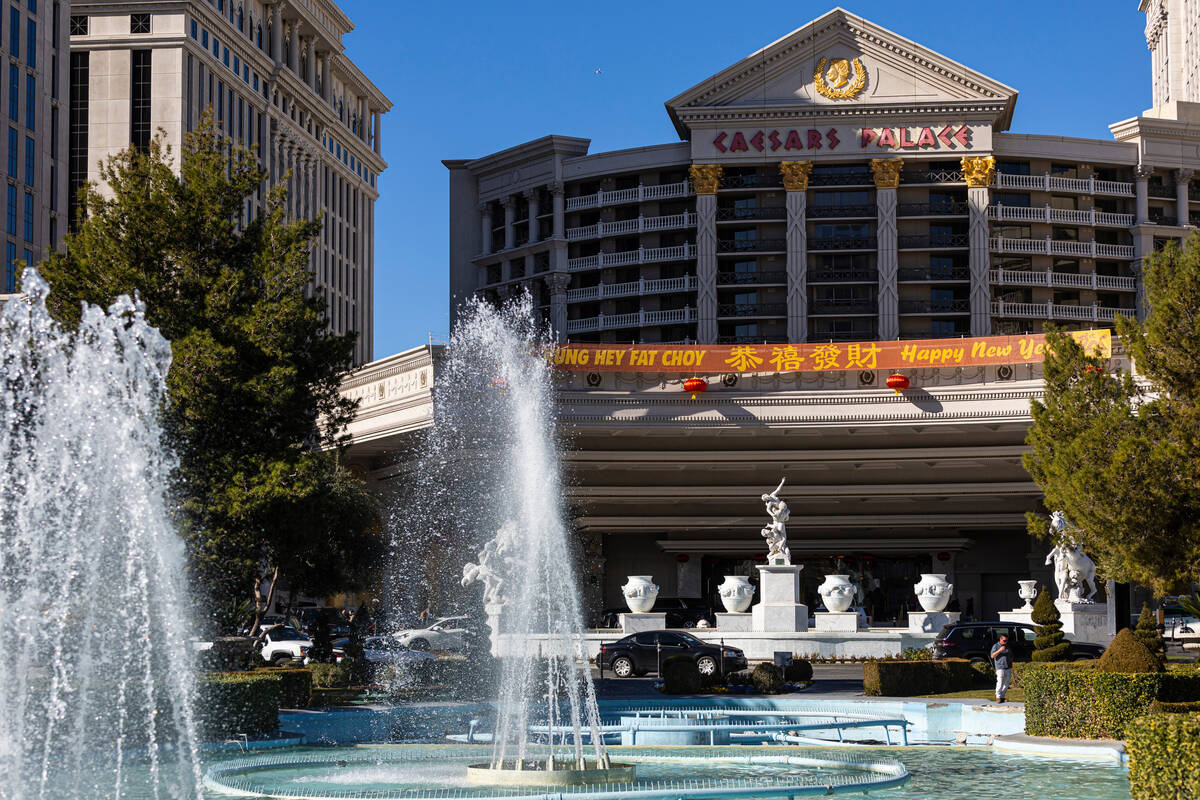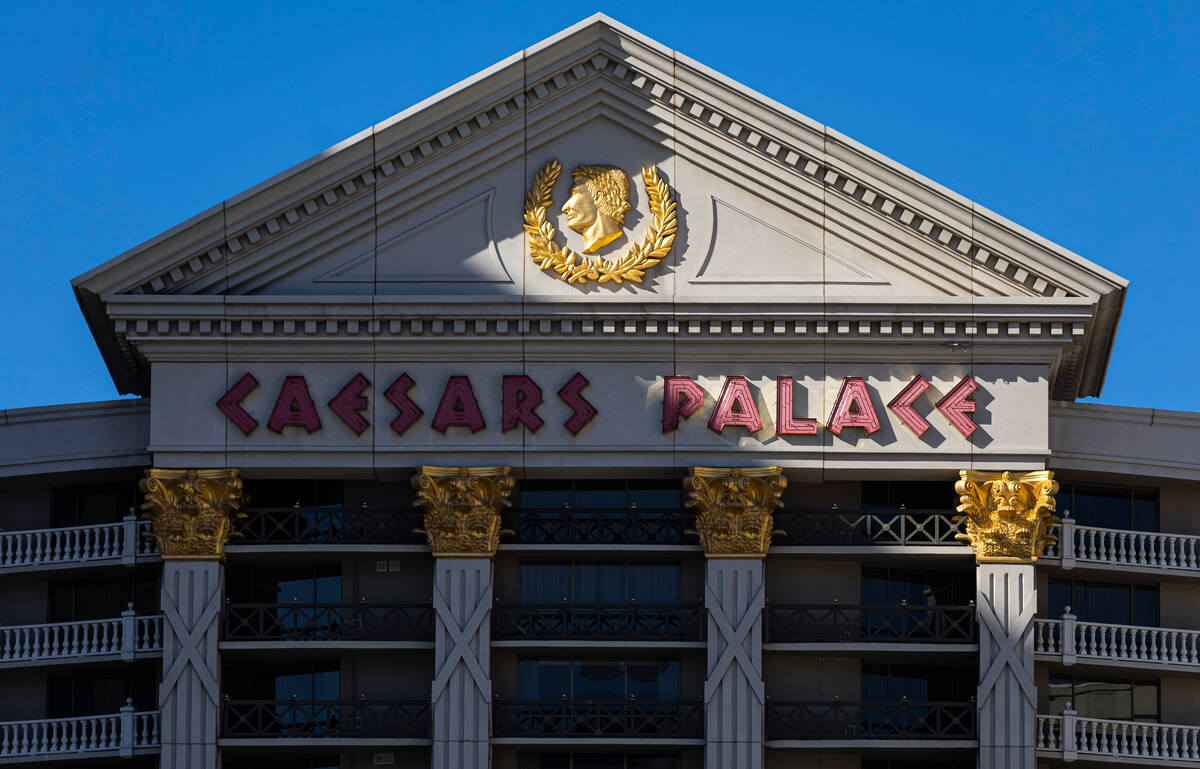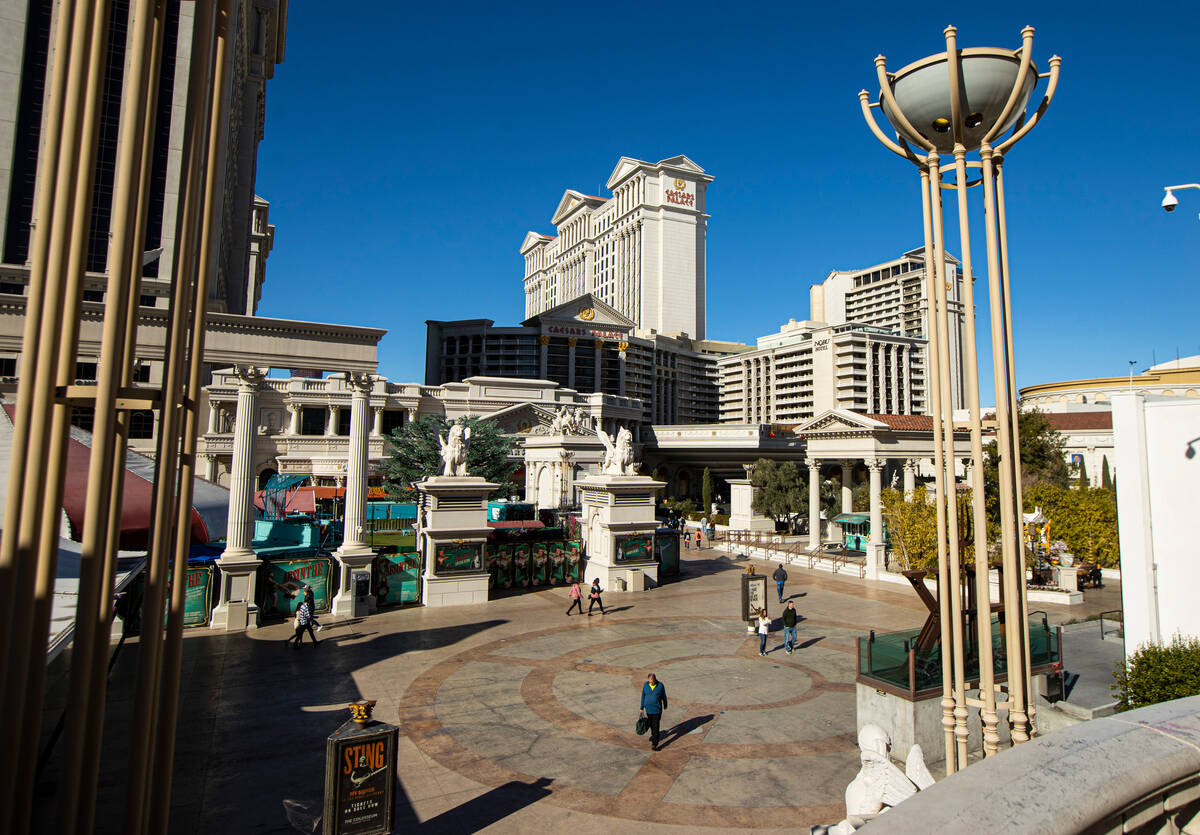 Five years ago, a new casino landlord on the Strip rejected a buyout offer, saying its prospects were better as a standalone firm.
The company, Vici Properties, later bought the suitor — part of a multibillion-dollar spending spree that made it the biggest property owner in Las Vegas' famed resort corridor.
Vici doesn't run any hotel operations on the Strip, its name isn't on any marquees, and even a top executive says people don't know them in their resorts. But its portfolio includes many of Las Vegas Boulevard's biggest hotel-casinos from Caesars Palace, The Mirage and The Venetian to Luxor, Park MGM, Mandalay Bay and MGM Grand.
Its dominance underscores a huge shift in Las Vegas' casino real estate market: In recent years, massive hotels up and down the lucrative tourist corridor have been sold for billions of dollars to landlords who locked in huge rental rates.
Economic vitality
Vici Chief Financial Officer David Kieske appeared Monday at Preview Las Vegas, an annual forecasting event held by the Vegas Chamber, where he spoke with the Las Vegas Convention and Visitors Authority's top boss, Steve Hill.
Kieske reiterated his company's stance that the Strip is the world's premiere cash machine and noted that Vici does not plan on selling.
It owns tens of thousands of hotel rooms in Las Vegas, with around 660 acres along the Strip , and generates some 45 percent of its total revenue here.
"The economic vitality of this road is like no other in the world," Kieske said Monday.
He also alluded, if inadvertently, to a risk casino operators assume when they rent a property. When Hill asked whether resorts will remain standing longer — compared with the implosions of Las Vegas' past — because Vici is the landlord, Kieske said he thinks they will.
With The Mirage, for instance, it would be "very difficult" for its new operator "to tear down" the megaresort.
"If they want to do that, they still have to pay us the same amount of rent," Kieske added. "They're legally obligated to that."
Hard Rock International, which closed its purchase of The Mirage's operations from MGM Resorts International for nearly $1.1 billion last month, is slated to pay $90 million in initial annual rent .
Vici was launched in October 2017 as a spinoff from Caesars Entertainment when the casino chain's main operating unit emerged from bankruptcy. By the end of that year, Vici's holdings on the Strip consisted of Caesars Palace and Harrah's.
A buyer soon came knocking. On Jan. 16, 2018, MGM's real estate spinoff announced it offered to acquire Vici in a deal reportedly valued at $5.85 billion. The next day, Vici said its board rejected the sale.
'Nobody knows who Vici is'
Vici vastly expanded its holdings in America's gambling capital with a pair of high-priced deals.
Casino operator Las Vegas Sands Corp. announced in 2021 it was selling The Venetian, Palazzo and former Sands Expo and Convention Center for about $6.25 billion to Vici and investment giant Apollo Global Management.
Vici bought the real estate for $4 billion and landed a long-term lease with Apollo that called for $250 million in initial annual rent.
Vici also announced in 2021 it was acquiring MGM's real estate spinoff in a $17.2 billion buyout , giving Vici ownership of several MGM-operated properties along the Strip.
Two recent deals further cemented its hold on the Strip. Vici took full ownership of MGM Grand and Mandalay Bay this month, acquiring financial giant Blackstone's stake in the properties for almost $1.3 billion in cash and the assumption of nearly $1.5 billion in debt.
Last month, Vici also announced it was providing up to $350 million — part of a $2.2 billion construction loan from multiple lenders — to the developers of Fontainebleau Las Vegas.
Blackstone, a major casino landlord itself with such properties as Bellagio, Aria and Vdara, is putting $500 million into the loan, people familiar with the matter previously told the Review-Journal.
Las Vegas' big shuffle of casino real estate ownership has resulted in billions of dollars changing hands, albeit to little, if any, visible effect for customers. And behind much of this wheeling and dealing is a company that many people may have never heard of.
When Vici officials walk into a property they own, Kieske said this week, "nobody knows who Vici is."
The Review-Journal is owned by the Adelson family, including Dr. Miriam Adelson, majority shareholder of Las Vegas Sands Corp., and Las Vegas Sands President and Chief Operating Officer Patrick Dumont.
Contact Eli Segall at esegall@reviewjournal.com or 702-383-0342. Follow @eli_segall on Twitter. Review-Journal Assistant Business Editor Richard N. Velotta contributed to this report.