Union leader continues to fight for workers 'one day longer'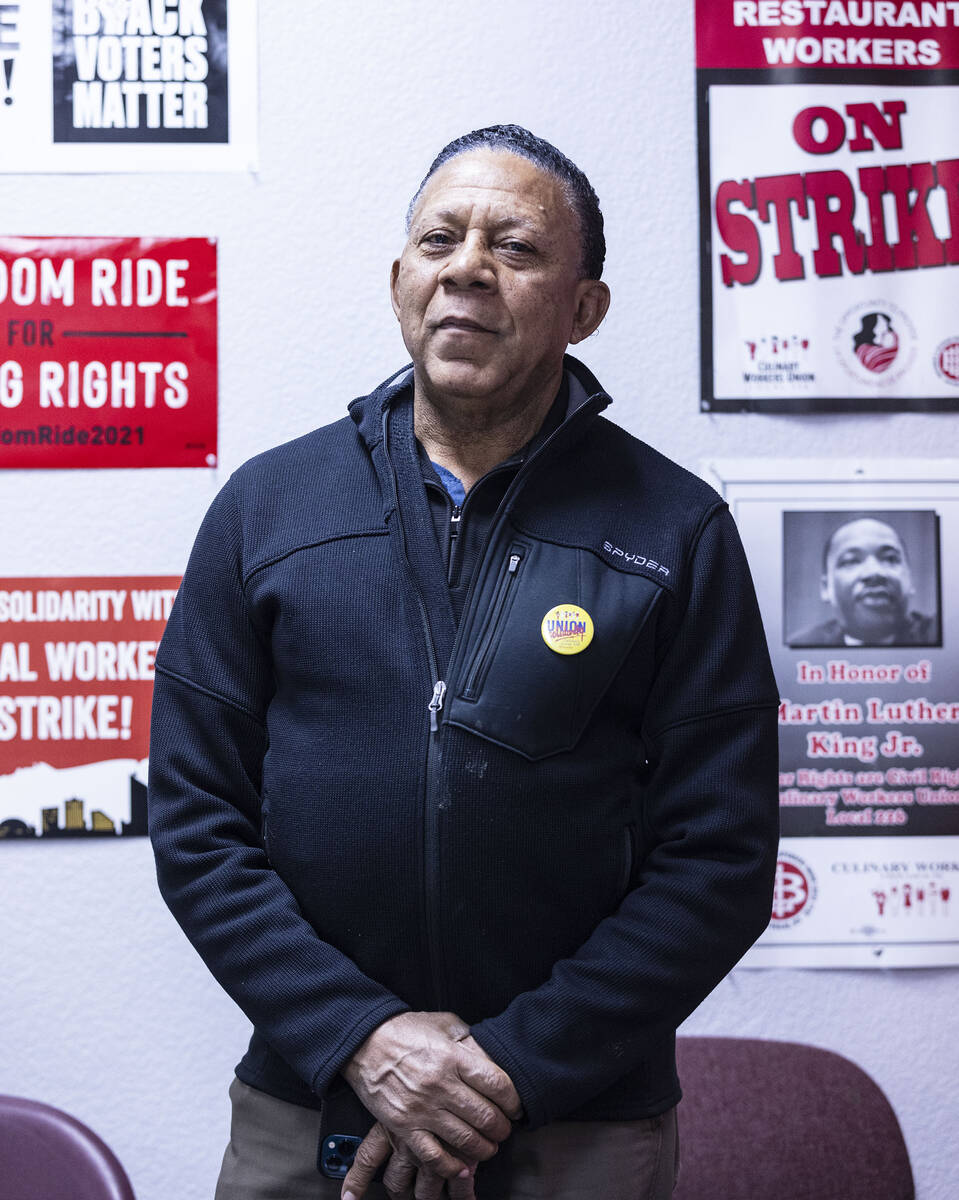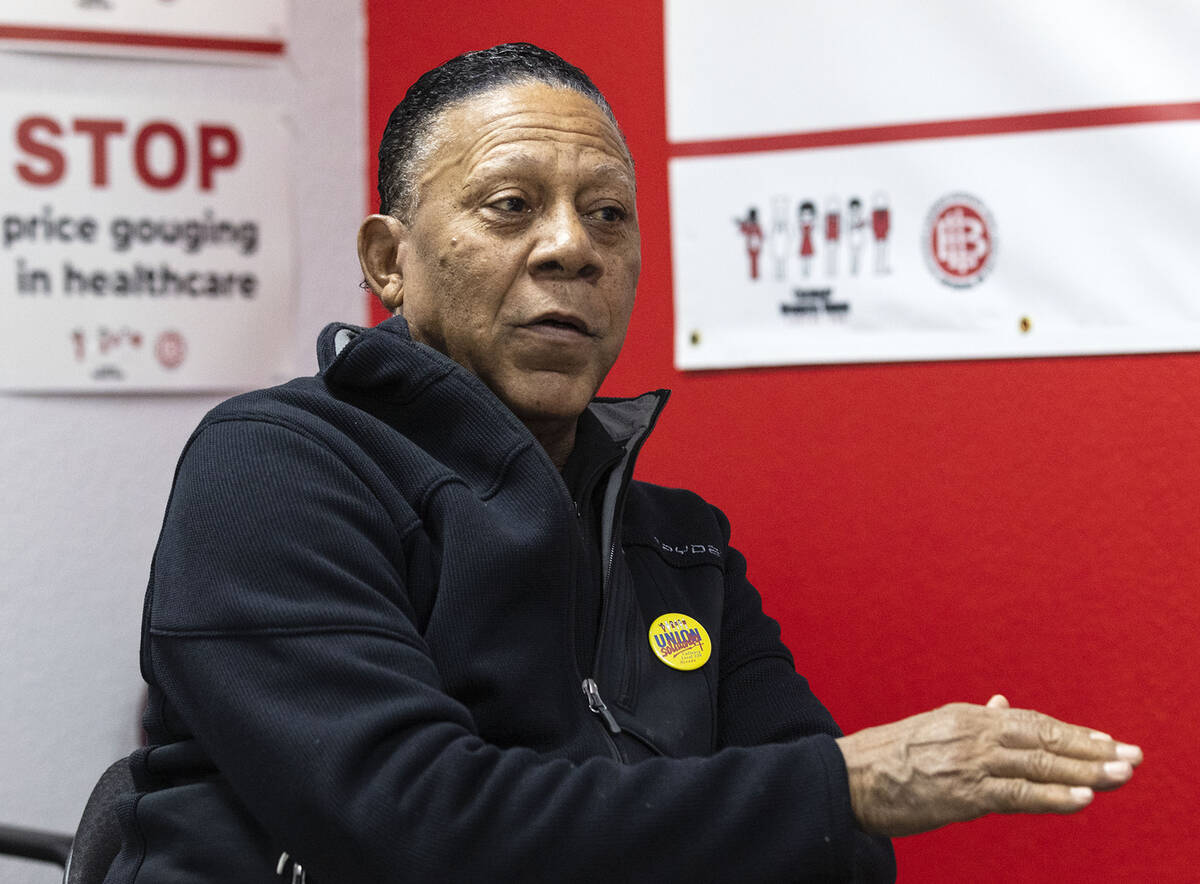 In 1995, Leain Vashon made a cameo in Martin Scorsese's movie "Casino."
He played a bellman and was one of a series of people in a montage who are described as mobster Nicky Santoro's tipsters.
Vashon didn't tell anyone when he auditioned for the part that he actually worked as a bellman on the Strip.
Now 70, he is vice president of the Culinary Local 226, an affiliate of the national labor union UNITE HERE. Vashon is on the Black Leadership Group for UNITE HERE.
"What we try to do is we look for Black leaders all over the country to move them forward. Because eventually I'm not going to be around anymore, I'll retire," he said. "So we're always looking for someone else to take over the leadership to keep it going."
Vashon has been part of the union for more than 40 years.
He moved to Las Vegas in the 1970s from Chicago to attend UNLV where he studied theater. He started working at Bally's, which was then the MGM. He now works as a bell captain at Paris Las Vegas.
When Vashon joined the union he said the benefits were not great.
He participated in the citywide strike in 1984 when 15,000 workers walked off the job for higher pay.
Vashon was also part of the Frontier strike that lasted more than six years in the 1990s.
"And we won that fight. One day longer," he said.
On a recent Friday morning, Vashon sat inside a conference room at the Local 226 headquarters and recalled how much has changed since he arrived in Las Vegas.
"There weren't a lot of people when I got here in the 70s who were Black and were at the dealers table and who were cocktail waitresses and who were servers at high-end restaurants," Vashon said.
'One day longer'
"One day longer" is a slogan of the Culinary union and a phrase that Vashon said applies to the work the union does to fight for workers' health care and their ability to retire with dignity.
"We will talk to you, but we will demand this and we will go out and stay out one day longer than it takes for you to decide that yeah these workers are valuable, these workers do need this," Vashon said of negotiations with employers.
Without the workers, he said, the hotels and casinos that make up Las Vegas would just be buildings.
"Owners need to recognize that," Vashon said. "It's the people who work for them. It's the people who run their company and service their guests. Those are the people who get people to come back."
Mike Grenier also works at Paris Las Vegas as a bell captain. He said Vashon's work as a bellman is applicable to his role with the union.
"You have to be a people person," he said. "You have to be able to deal with conflict, which is also a union trait."
Inspiring leader
Aretha Wilder has also been a part of the union for decades. Wilder works at the Flamingo as a cocktail server. She met Vashon when she first became involved with the union. Since then, she said Vashon has been a part of every campaign and movement.
"He's canvassed with me even out in this 115 degree weather knocking on doors with me," she said.
Wilder said Vashon motivated her to stand up for herself.
"When I first started he was already there and he was already a leader, and I hadn't seen very many Black men or Black people in leadership roles," she said.
A memory that stood out to Wilder was when Vashon joined her and other union members on a freedom ride from Las Vegas to Washington D.C. in the summer of 2021 in response to the introduction of voter suppression laws that targeted people of color.
"He made me feel that I could lead as a Black woman," Wilder said. "I got the confidence that maybe I can help people."
Looking forward
In 2020, Vashon filed to run for a seat on the Clark County Commission to represent District A but later withdrew from the race.
When asked about whether he'd seek local office in the future, Vashon said he was "considering some things" but wouldn't go into specifics. But he said he would not spend his retirement on the golf course.
"I never want to stop working for the working man," Vashon said. "I never want to stop giving back to Las Vegas and Nevada because it's been so good to me."
Contact David Wilson at dwilson@reviewjournal.com . Follow @davidwilson_RJ on Twitter.