Golden Knights goalie, wife owe $27 million, bankruptcy records show
Updated February 5, 2023 - 2:37 pm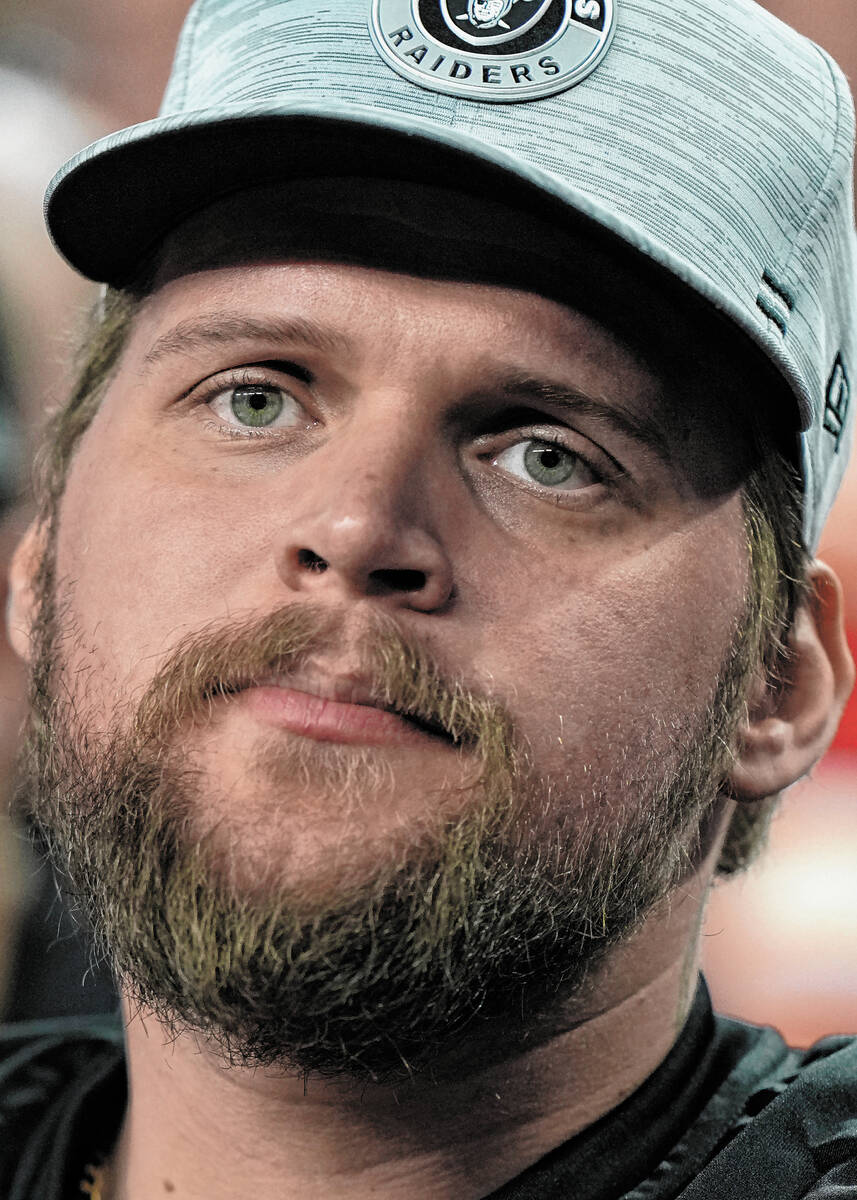 Golden Knights goalie Robin Lehner and his wife, Donya, owe creditors $27.3 million against personal property of $5.1 million, according to documents filed Friday with the U.S. Bankruptcy Court in Las Vegas.
The couple's 102-page declaration was the latest entry in a case they filed on Dec. 30 for protection from their money lenders under Chapter 7 of the U.S. Bankruptcy Code, court records show.
That filing arrived a day after Robert Atkinson, their bankruptcy trustee, told the court that the Lehners would have to attend personally a meeting with their creditors on Feb. 24 at the Foley Federal Building, 300 Las Vegas Blvd. South.
The pair reported a monthly income of more than $231,000 and expenses of $52,000 that include lease payments on a 2019 Rolls-Royce Phantom and 2019 Mercedes Benz model G63 that add up to $9,000 per month.
Of their $5.1 million in assets, the biggest ones are their Las Vegas home in the 9500 block of Balatta Canyon Court, with a value of $3.2 million, and a second home in Plato, Missouri, worth $800,000, they stated.
They also have accounts in City National Bank with cash balances of $48,000 and $498,000, and $7,400 from a bank based in Sweden. Robin Lehner also has $100,000 in deferred payments coming to him from the Golden Knights.
Other property they possess includes 100 percent interest in SolarCode LLC, a Phoenix-based solar technology company, and in a reptile farm in Plato, Missouri; a 20 percent stake in a reptile and avian zoo in Punta Gorda, Florida, a Rolex watch, wedding ring and $16,825 in furniture, electronics, office equipment, sports and hobby items, a large aquarium and a Peloton bicycle.
Robin Lehner, 31, a native of Sweden, is still under a five-year, $25 million contract he signed with the Golden Knights in 2020, but he has not played in any games this season as he is still recovering from surgery on both of his hips.
Among creditors who have claims secured by property owned by the Lehners are DMC Financing for $1 million and Jackson Lending, LP, for $700,000.
Those with claims not secured by property, constituting the bulk of their monetary obligations, are led by $4.7 million owed to Aliya Growth Fund; $3.7 million to Eclipse Service Inc. of Wisconsin; $2.8 million to Deutsche Bank of Luxembourg; $2.7 million to South River Capital LLC in Maryland; and millions more to individuals in Illinois, New York, Colorado and elsewhere.
Many of the Lehners' unsecured creditors, who are owed from business debts and promissory notes, are related to investments in the couple's SolarCode venture, based on their court filing.
Contact Jeff Burbank at jburbank@reviewjournal.com or 702-383-0382. Follow him @JeffBurbank2 on Twitter.