Calm Las Vegas Saturday will yield to windy Sunday conditions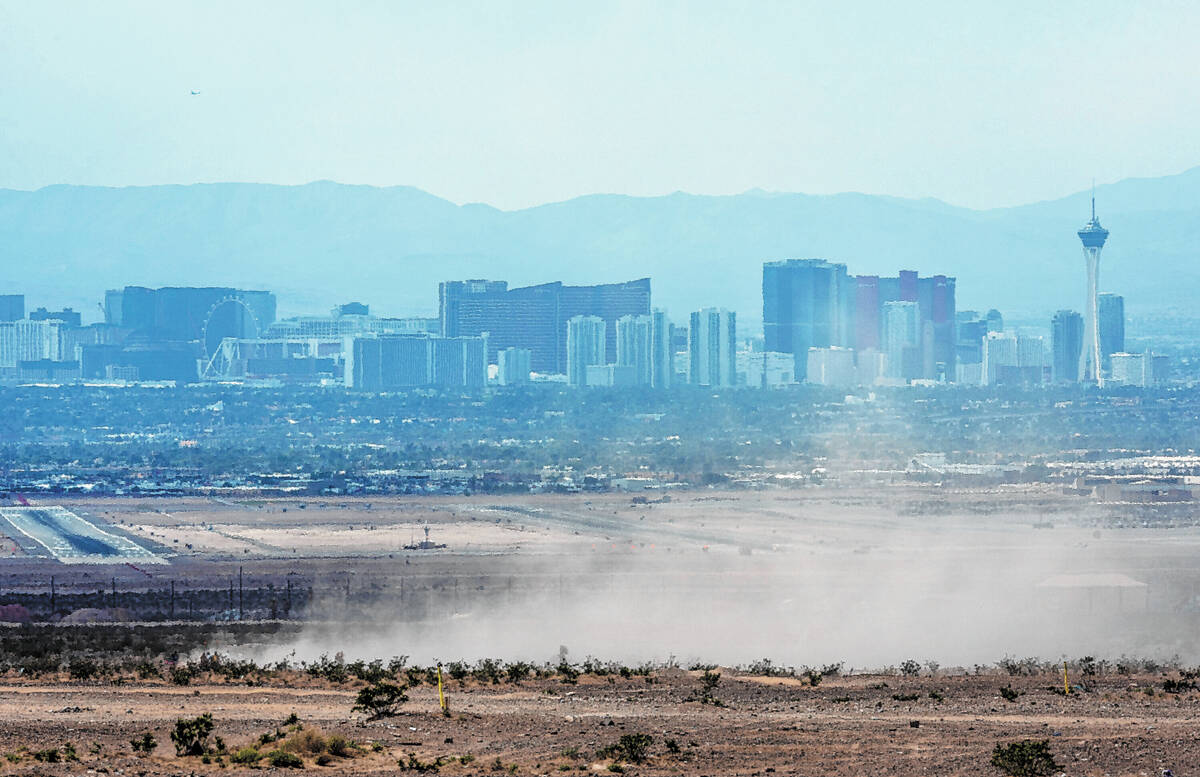 Saturday should be the best half of the weekend, according to the latest National Weather Service forecast.
A high of 63 is expected with light winds and a sunny sky.
The Sunday morning low will be around 41 and the temperature should rise to near 66. However, winds will escalate from 14-19 mph in the morning to 21-26 mph in the afternoon. Gusts could reach 38 mph. Patchy blowing dust after 2 p.m. is possible.
🌬A Wind Advisory has been issued for the Mojave Desert in San Bernardino County along with the Spring Mountains on Sunday.
🌬West winds of 25 to 35 mph with gusts up to 45 mph are expected.
🌬Secure outdoor objects and use extra caution while driving! #NVwx #CAwx pic.twitter.com/td1TocQ6s5

— NWS Las Vegas (@NWSVegas) February 3, 2023
A wind advisory for the Spring Mountains begins at 10 a.m. Sunday and runs to 10 p.m. West winds of 25-35 mph may gust as high as 45 mph.
Breezes will lighten Sunday night before a Monday low around 41. A cold front that won't carry any precipitation will drop the Monday high to around 60 and temperatures will be about the same for the coming week.
Lake Mead up 2 feet
The surface of Lake Mead was at 1,046.96 feet at 6 p.m. Friday, up exactly 2 feet since Jan. 1. A year ago the lake was at 1,067.1 feet.
Contact Marvin Clemons at mclemons@reviewjournal.com . Follow @Marv_in_Vegas on Twitter.