Gordon: New Pro Bowl format an upgrade for players — even Jacobs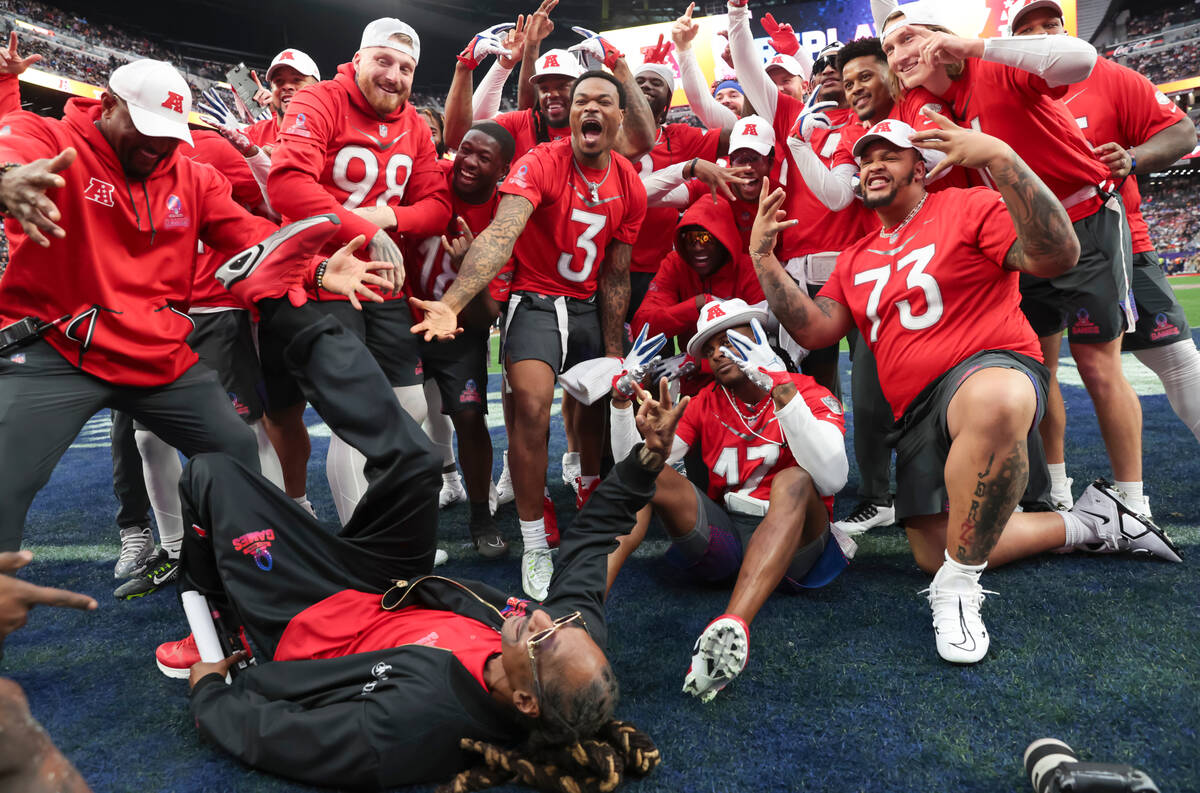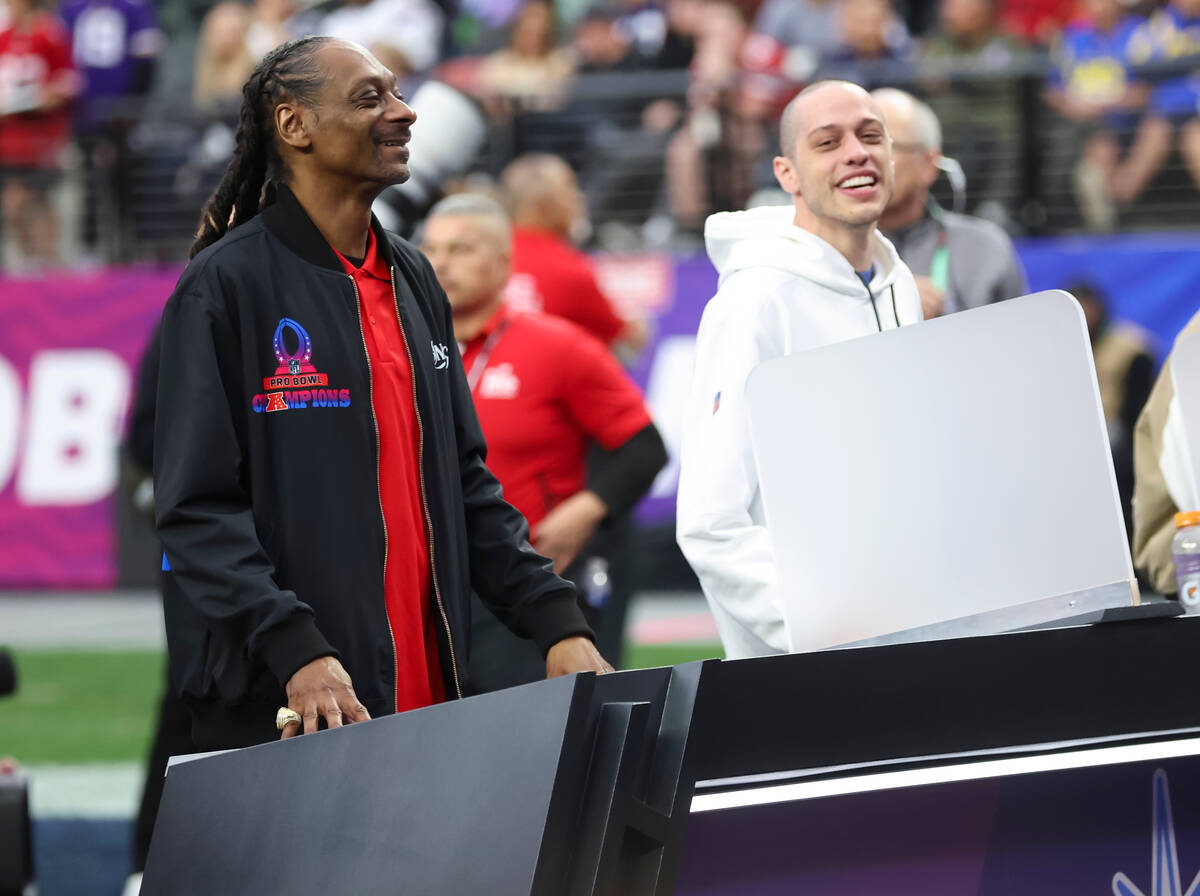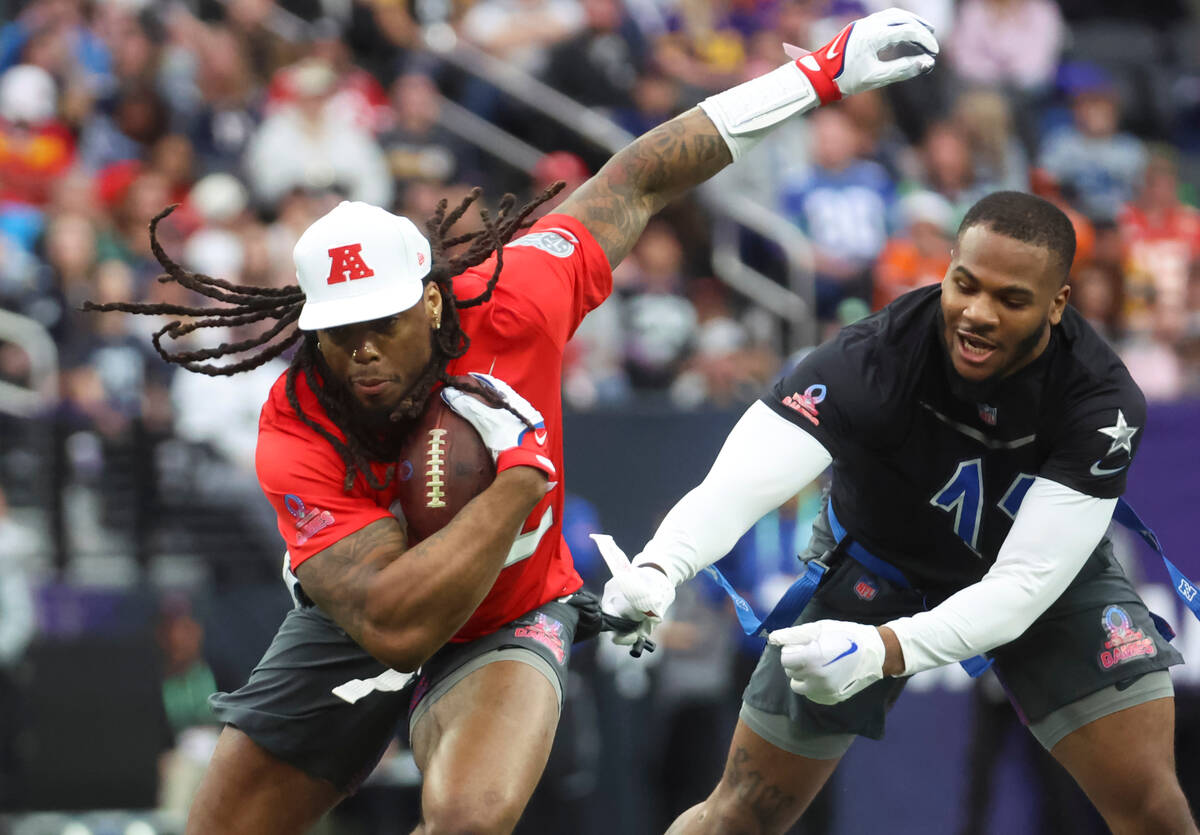 One day after declaring that the revamped Pro Bowl Games were "stupid," Raiders running back Josh Jacobs relented.
"It's cool. I think it's definitely an experience for the fans, so I understand that," the NFL's leading rusher said Sunday after the NFC's 35-33 victory at Allegiant Stadium.
"The seven-on-seven was fun. All the other stuff, I don't know about. You know what I'm saying. But it was cool."
If nothing else.
The Pro Bowl's revitalized format certainly didn't pack Allegiant Stadium, despite an announced crowd of 58,331. But it managed to pry the competitiveness out of the NFL's best players and provide what appeared to be more like 35,000 or so with a few hours of fun.
Three separate 20-minute renditions of tackle-free seven-on-seven flag football were sandwiched around skills competitions that also provided points toward team totals — like a "Best Catch" contest for wide receivers, or a de facto tug of war called "Move the Chains" for linemen.
That made for a far superior setup than the last several years, when the NFL forced phony tackle football on the public and the players.
"It's definitely a little bizarre the way they did it," Raiders wide receiver Davante Adams said afterward inside what usually serves as the visitor's locker room.
"But I'll say it's more competitive doing it that way. And fans still get to see us make great catches and all of that."
Imperfectly entertaining
Bizarre indeed and definitely imperfect, lasting far too long and lacking the rhythm and flow that a conventional flag football game could provide.
Sunday's skills competitions were surely designed to showcase the players that seven-on-seven neglects. But they're better suited for Thursday, when the other five skills competitions were contested and packaged specifically for television.
That would expedite the experience and emphasize the flag football game, during which Minnesota Vikings quarterback Kirk Cousins outdueled soon-to-be former Raiders quarterback Derek Carr in the third and final 20-minute matchup to power his conference to victory.
Comedian, actor and honorary NFC captain Pete Davidson proudly supported his NFC squad from the sideline opposite entertainment icon and honorary AFC captain Snoop Dogg.
Hip-hop duo Rae Sremmurd performed during a makeshift halftime, allowing players to relax and watch from midfield.
"Being around the guys is fun, and that's the main part," said Raiders defensive end Maxx Crosby, the defensive MVP of last year's Pro Bowl. "I'd rather play in a game, but it is what it is. At the end of the day, everybody is out there having fun. It's the best players in the world, so it's a cool experience."
'The best part'
The game's lighthearted spirit extended afterward into the locker room, where Pro Bowlers exchanged pleasantries, autographs and jerseys before departing from the stadium for the final time this season.
AFC coach Peyton Manning celebrated the successes of Baltimore Ravens quarterback Tyler Huntley, who threw four touchdowns Sunday — two more than he threw during the 2022 season.
Adams autographed a white Raiders jersey for Dallas Cowboys defensive star Micah Parsons before returning to the playing surface to sign more autographs for spectators.
"I enjoyed it, man. I think it's cool anytime we can come out here and mingle with some of the guys that usually you've got your game face on when you see them," Adams said. "Now I can enjoy them a little bit. I'm not the friendliest guy on the field, so now to be able to let that guard down a little bit and chop it up with some guys and spend time, get to know them a little better off the field — that's the best part.
"That, and interacting with the fans."
If nothing else.
Contact Sam Gordon at sgordon@reviewjournal.com. Follow @BySamGordon on Twitter.