Pro Bowl Games loss just a blip in 2023 prep for Maxx Crosby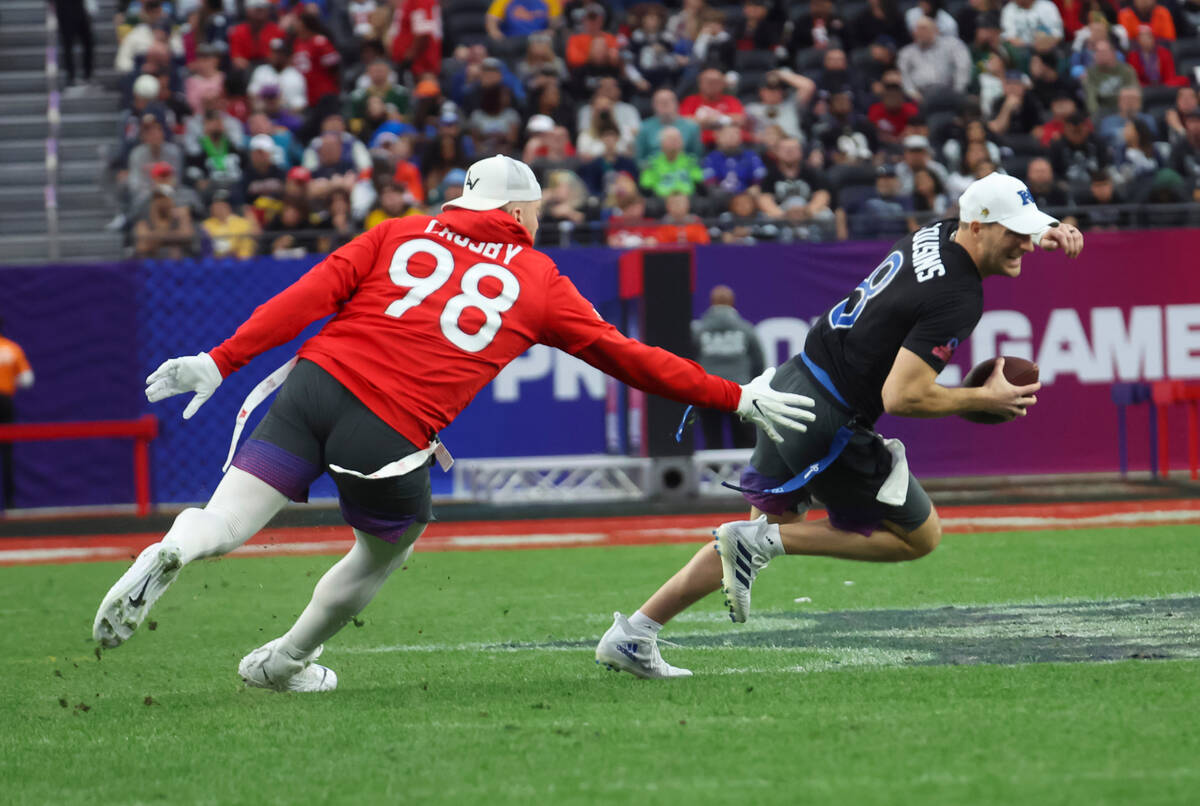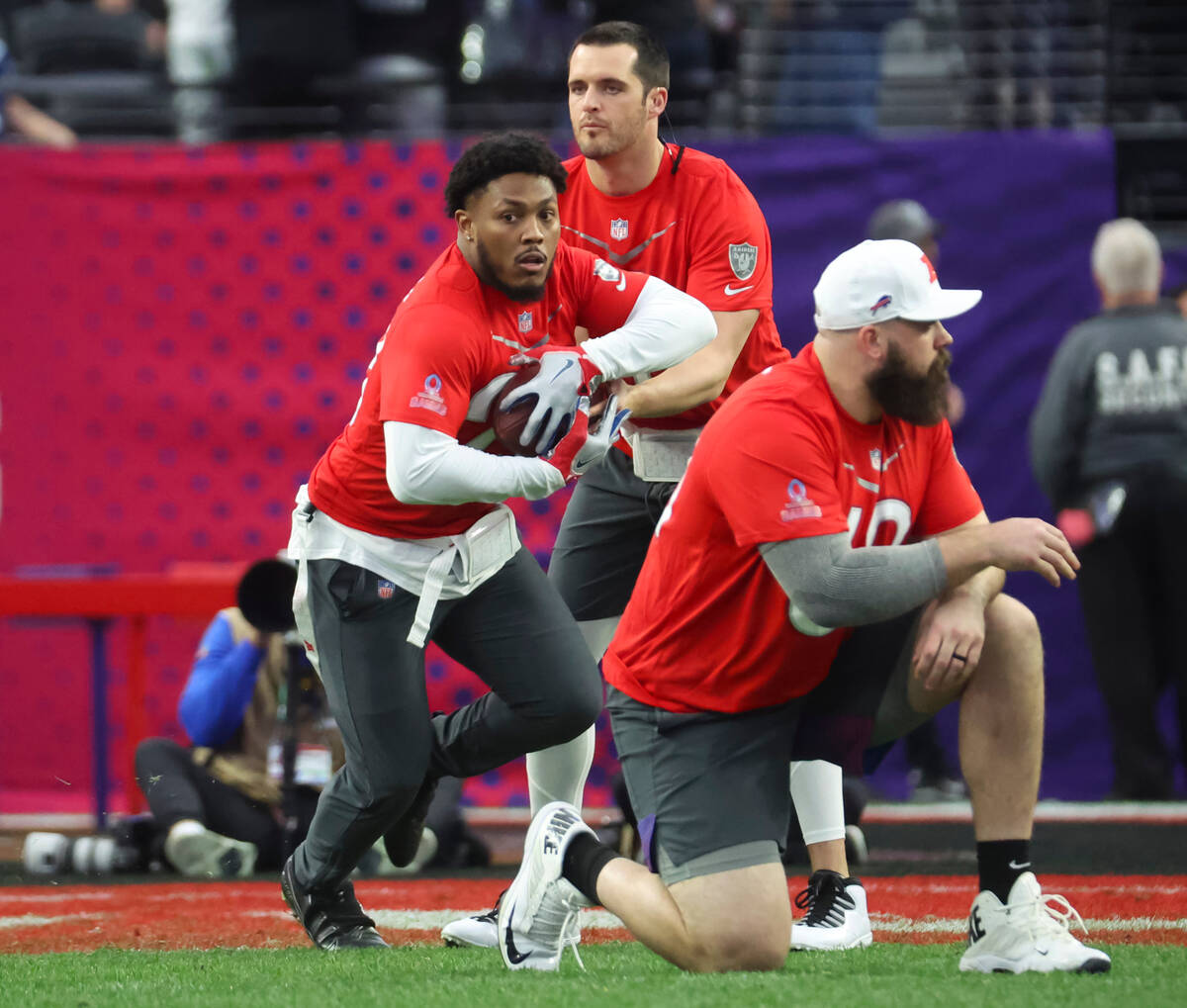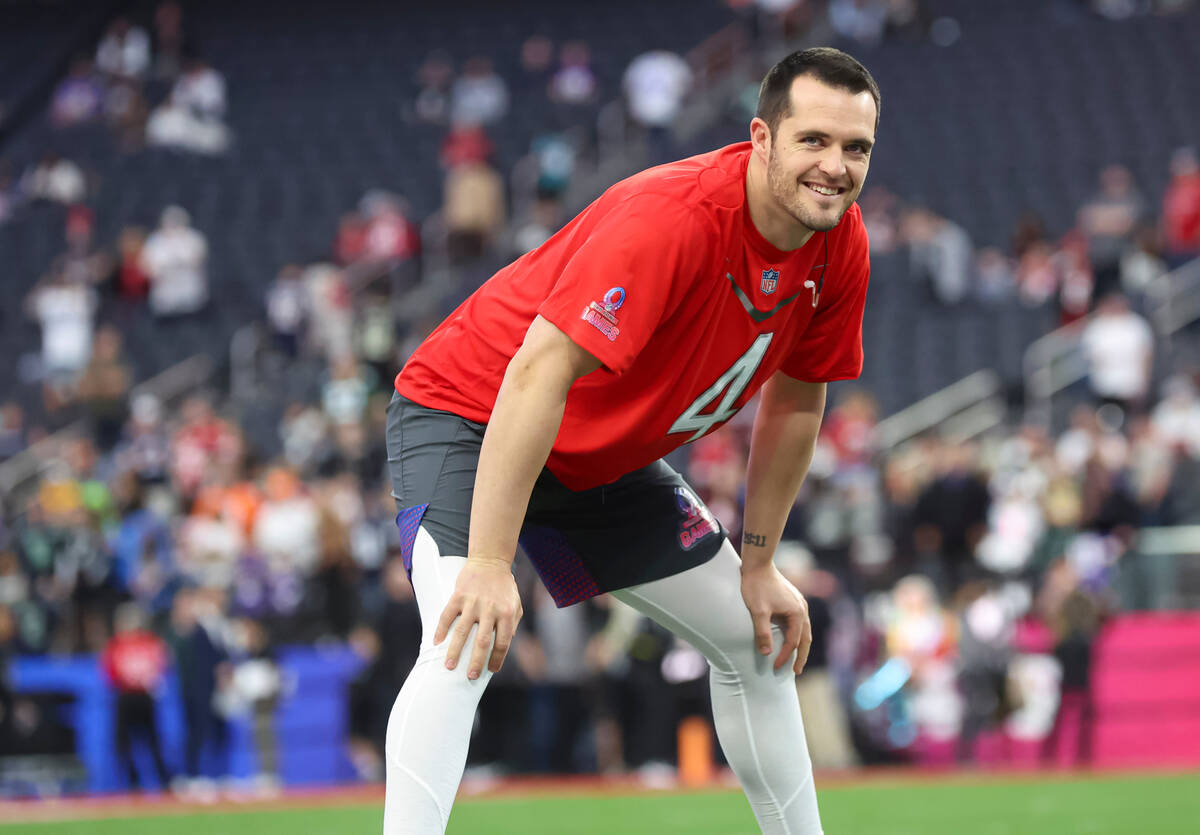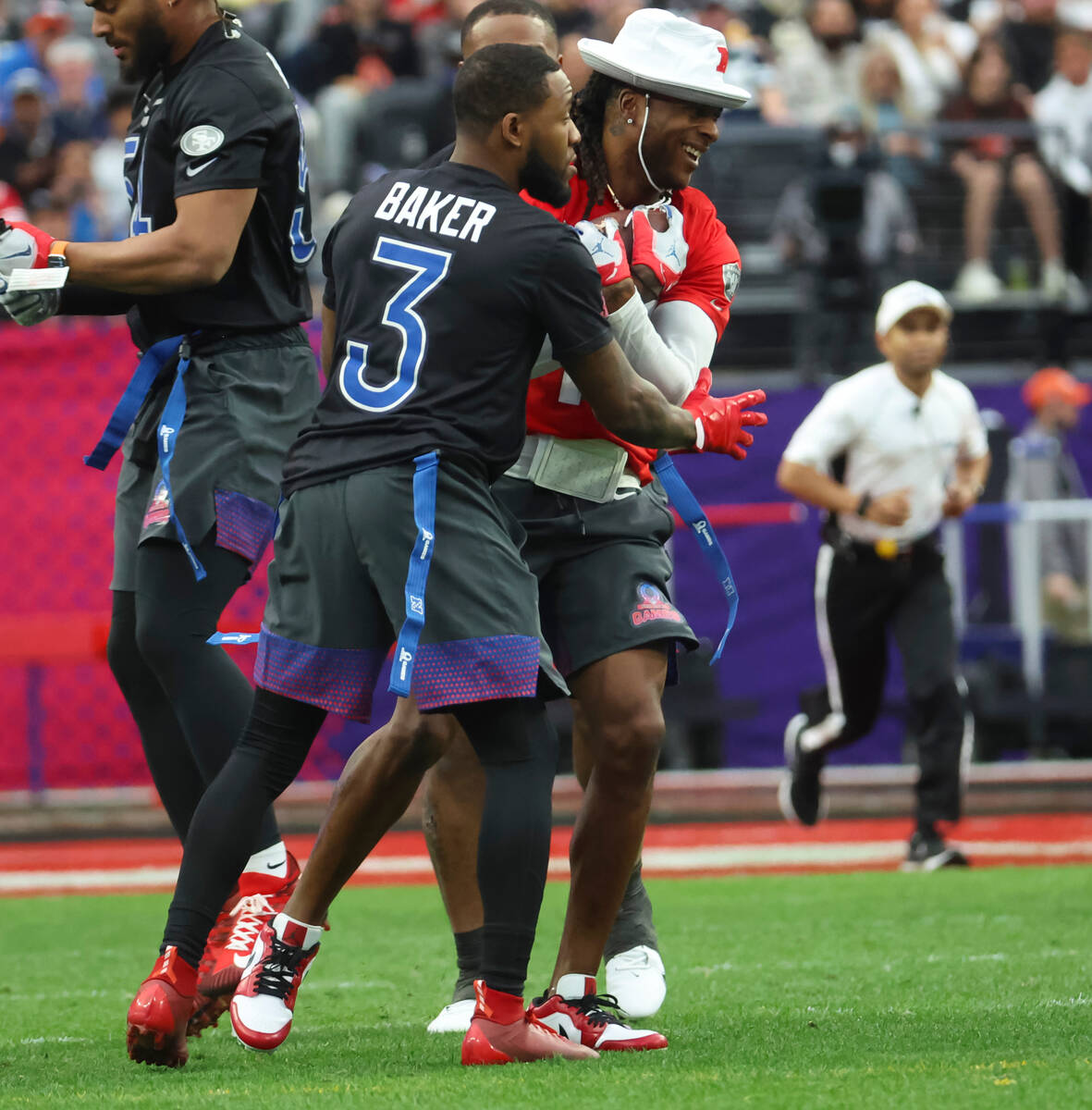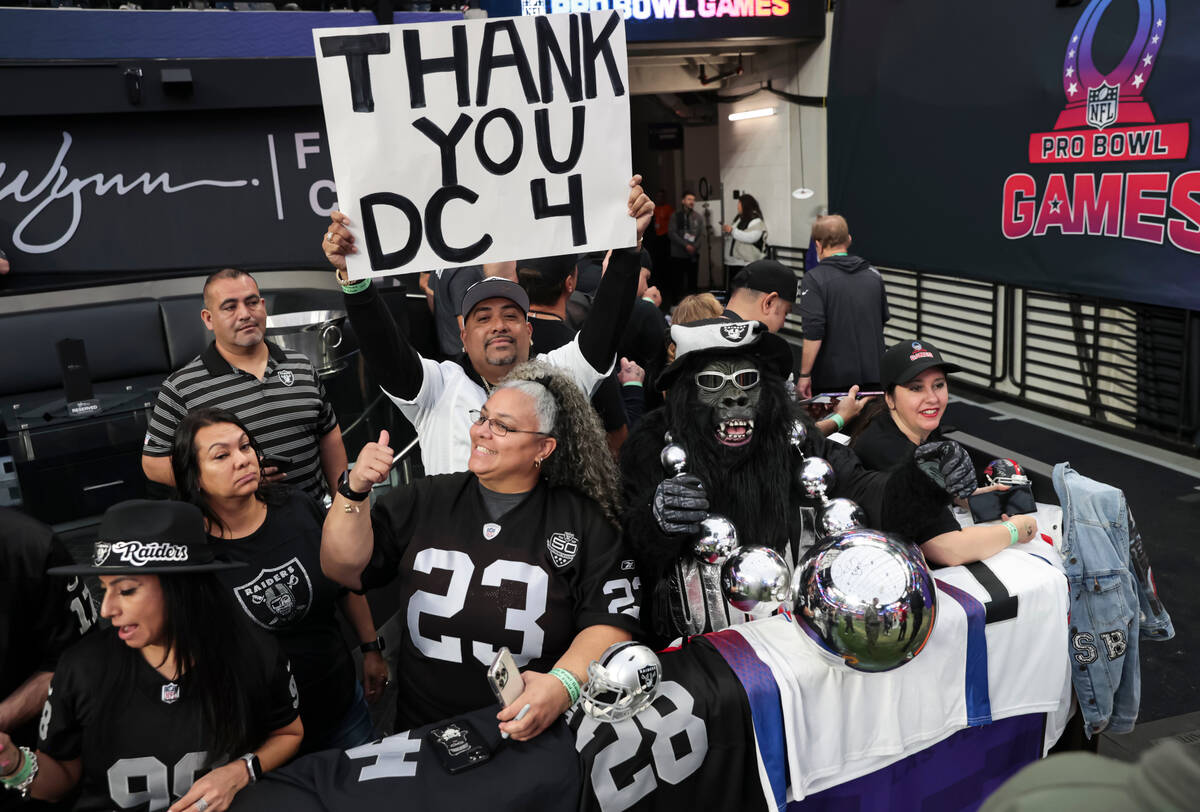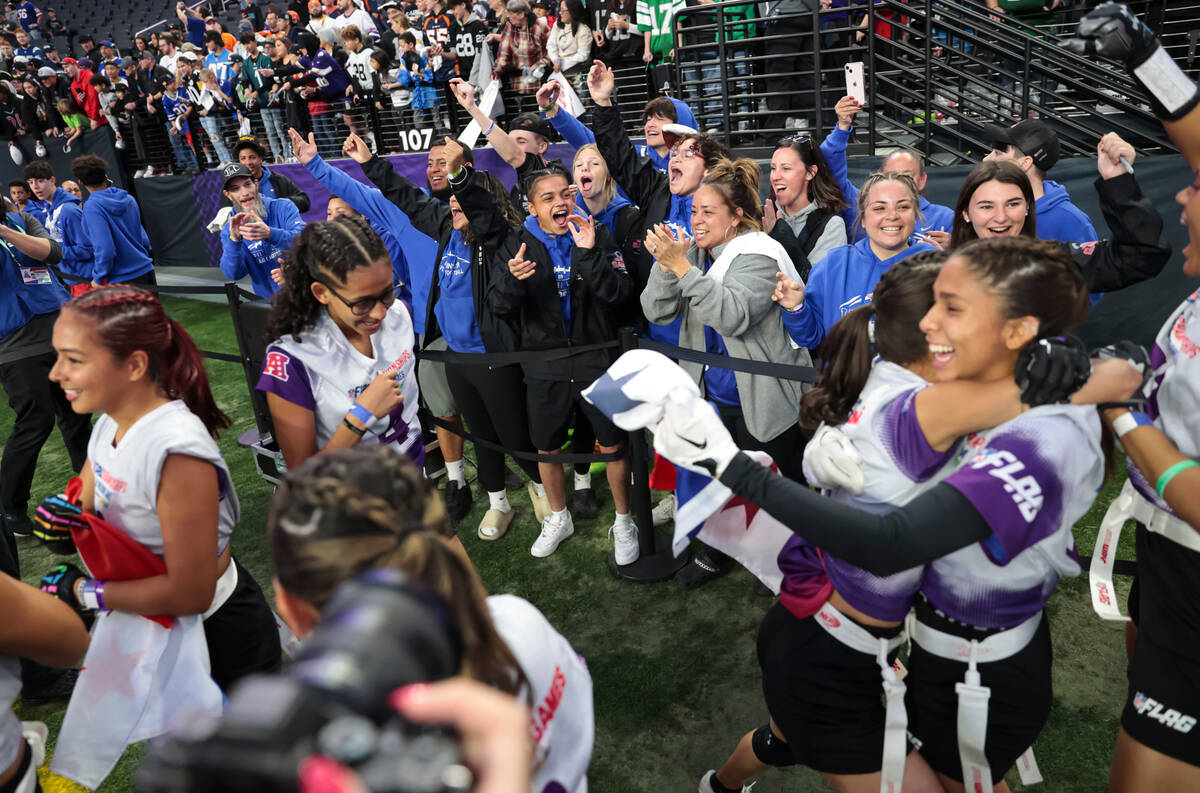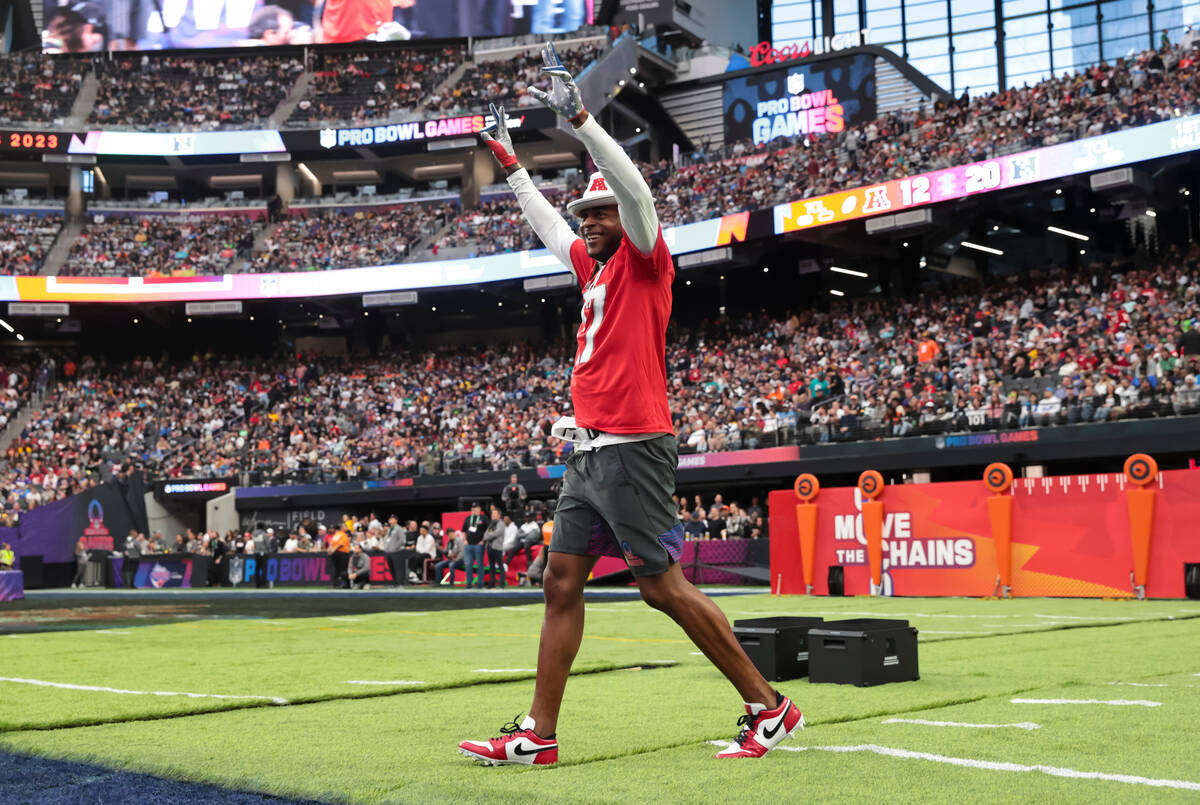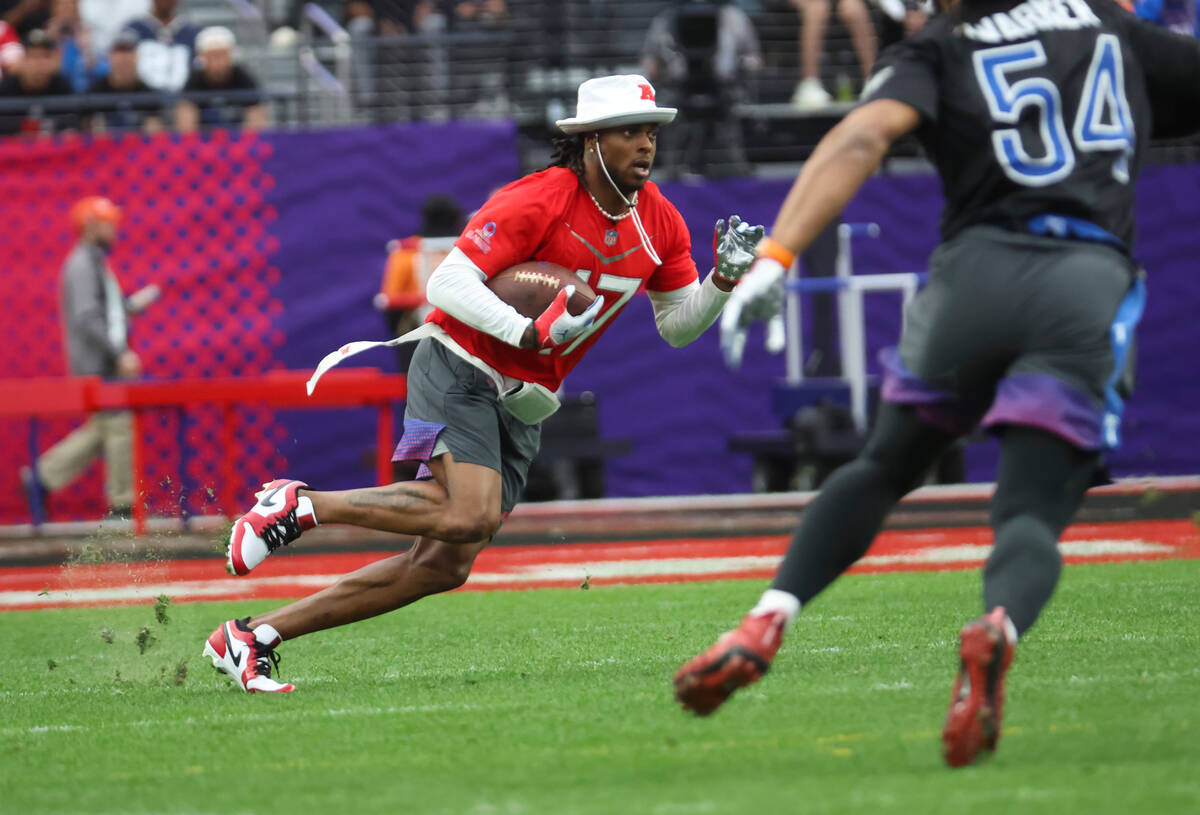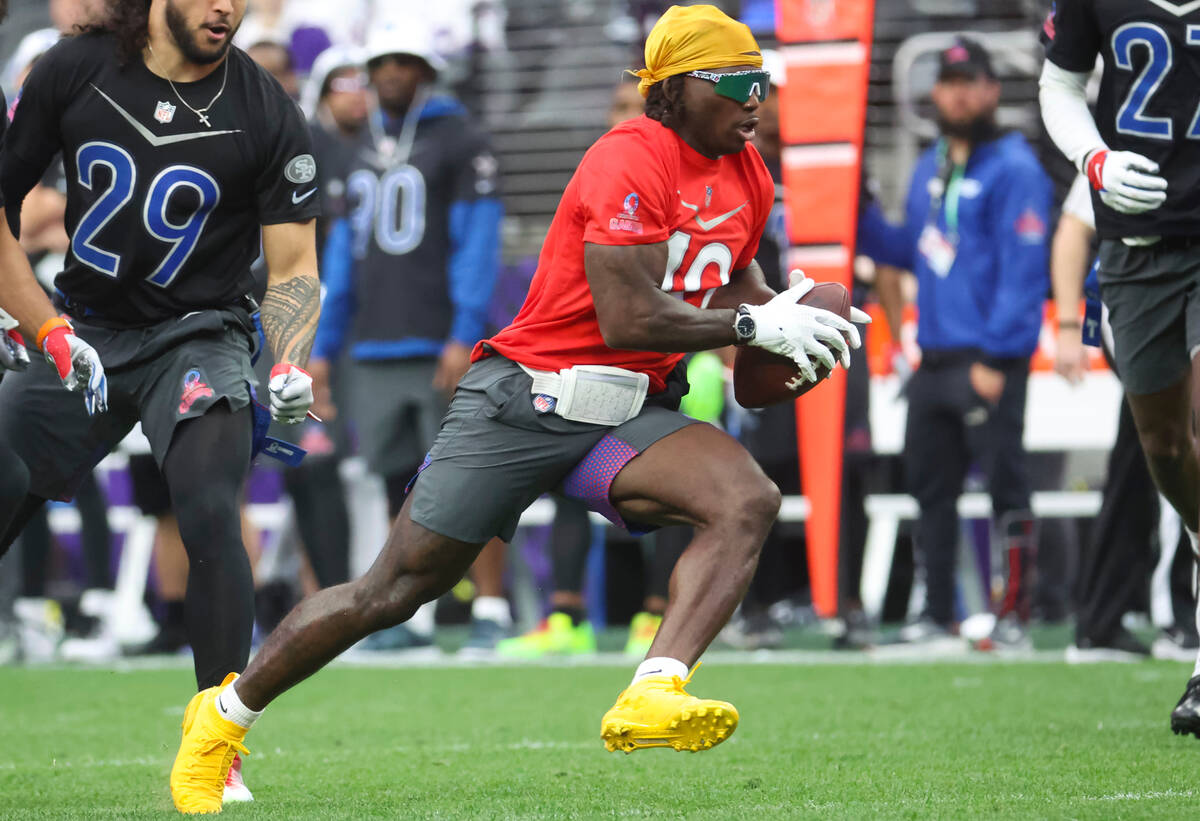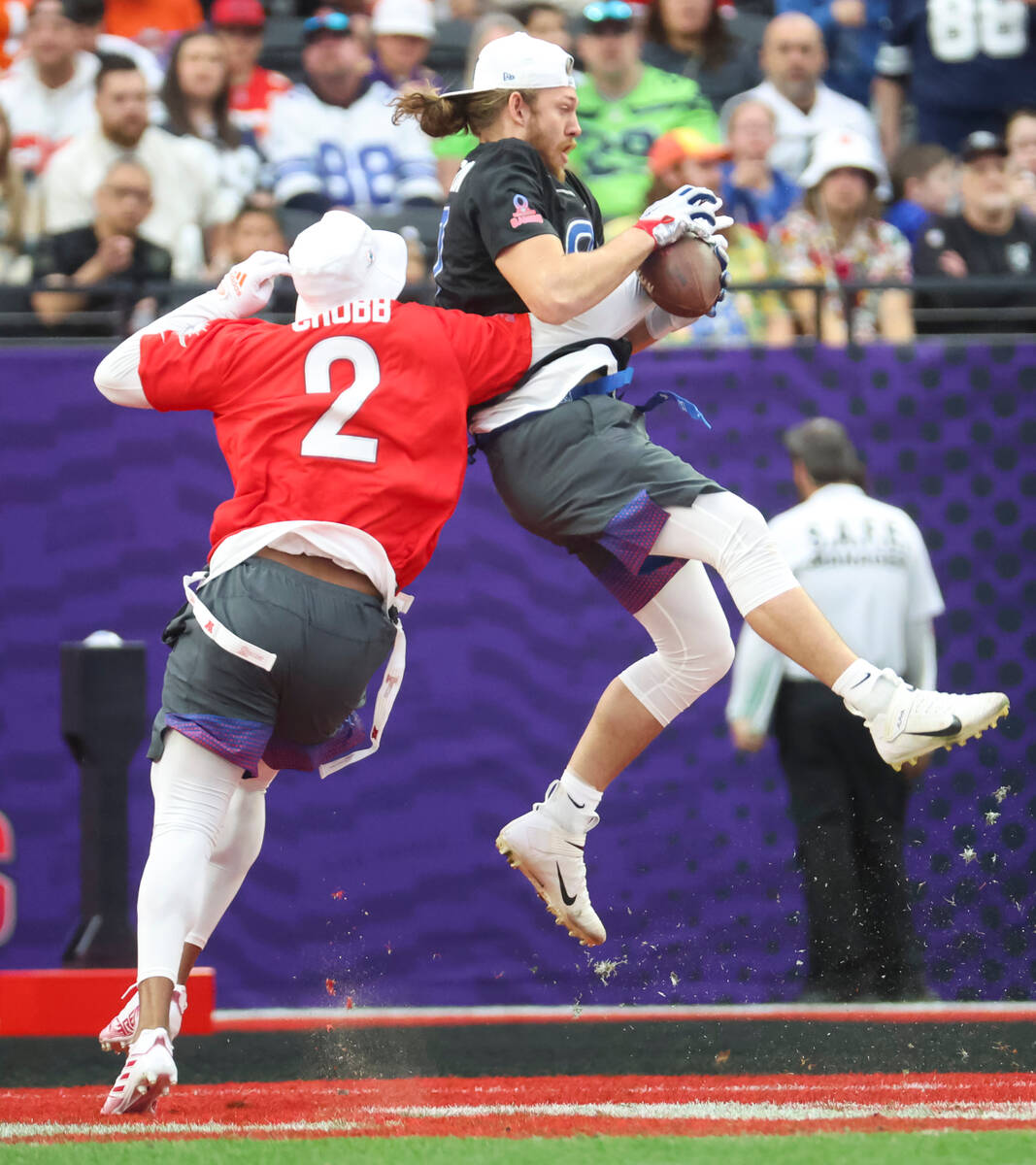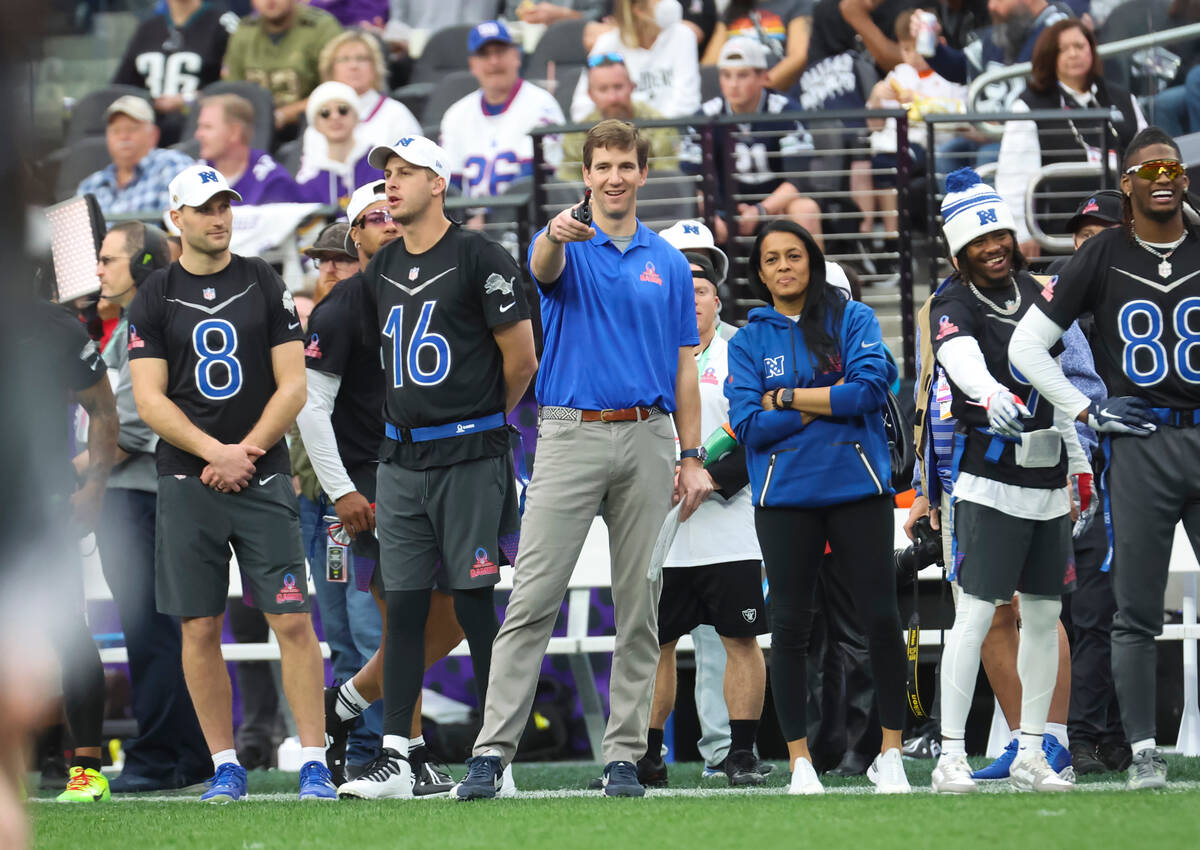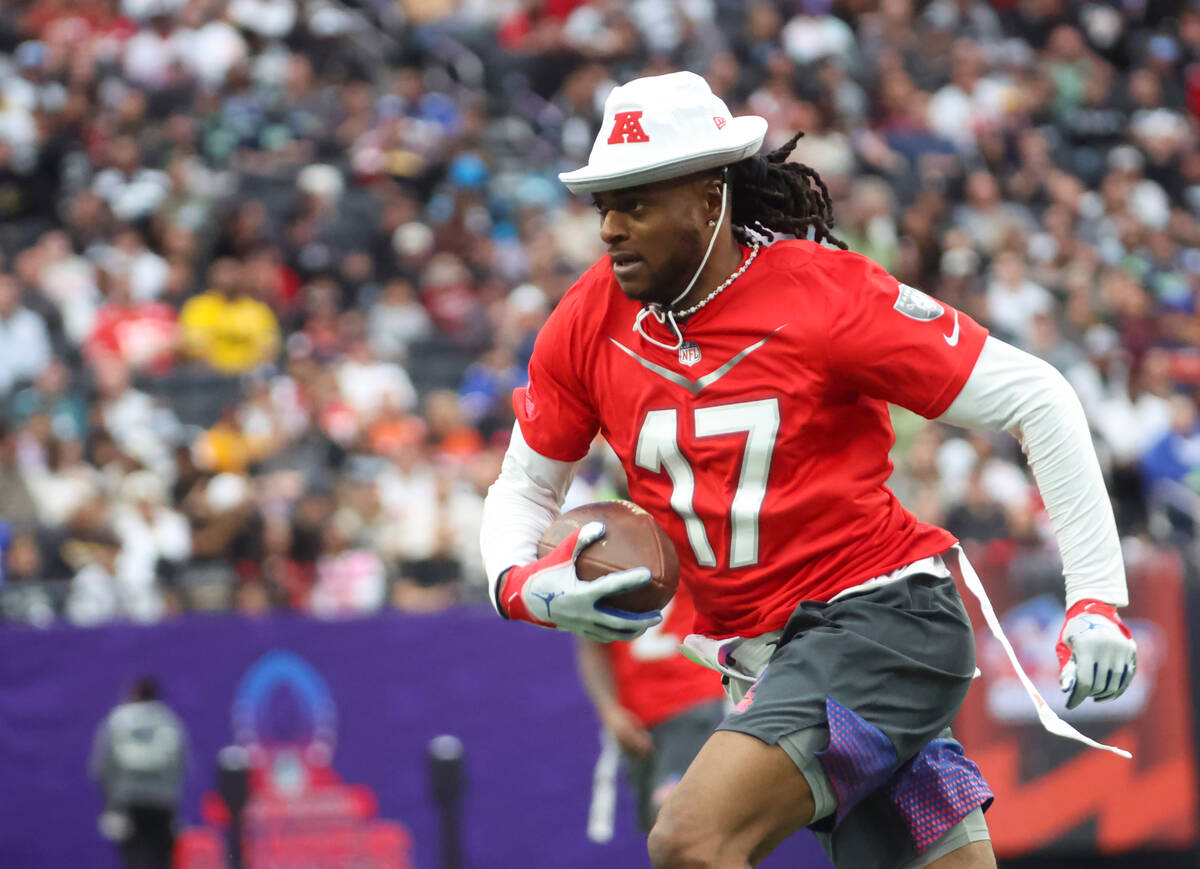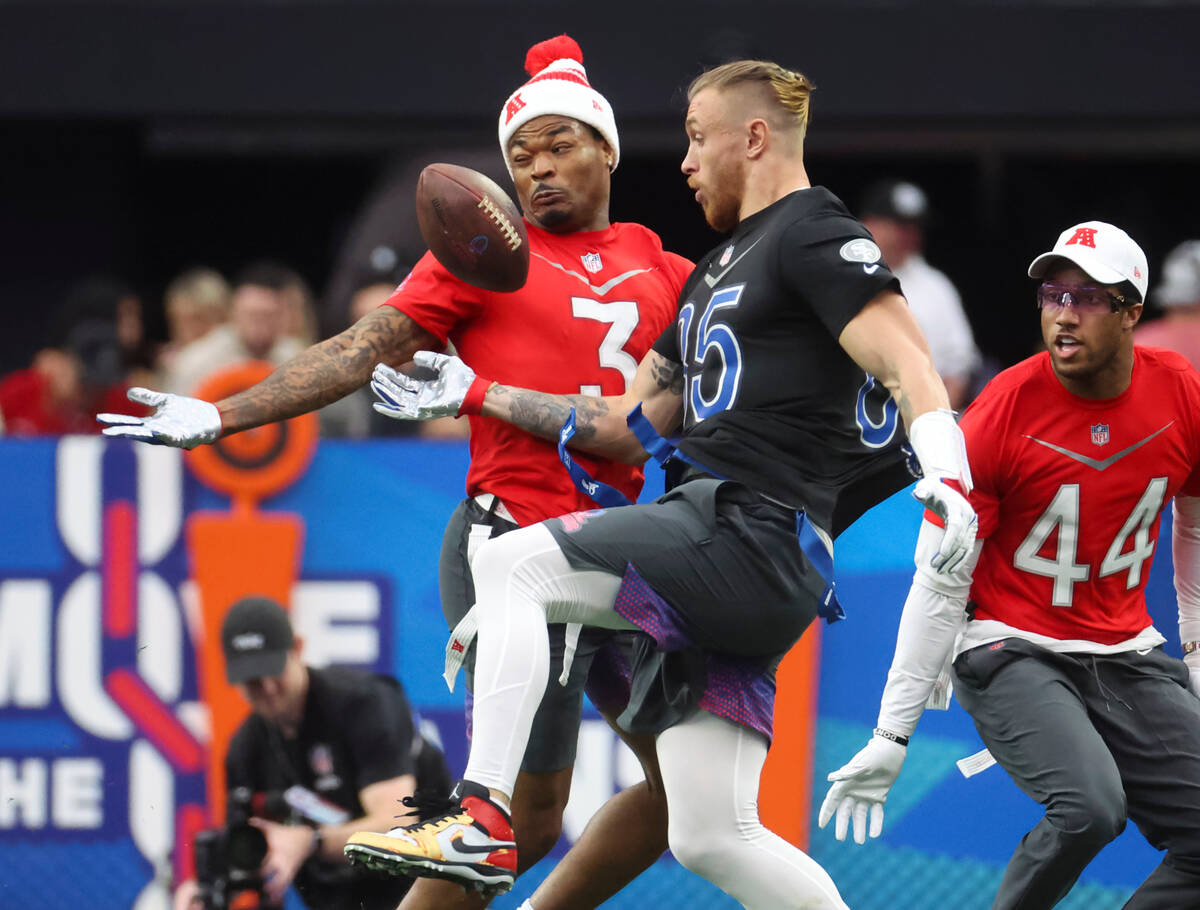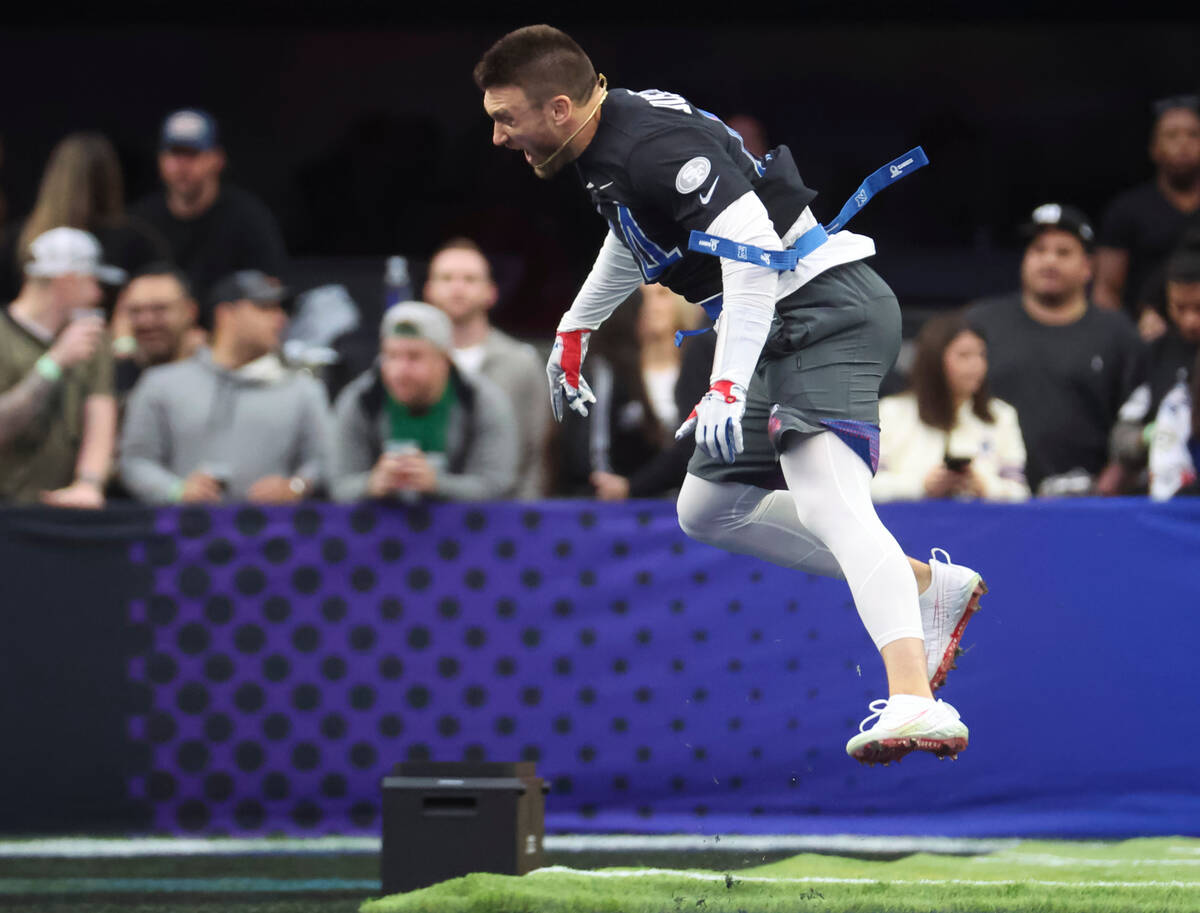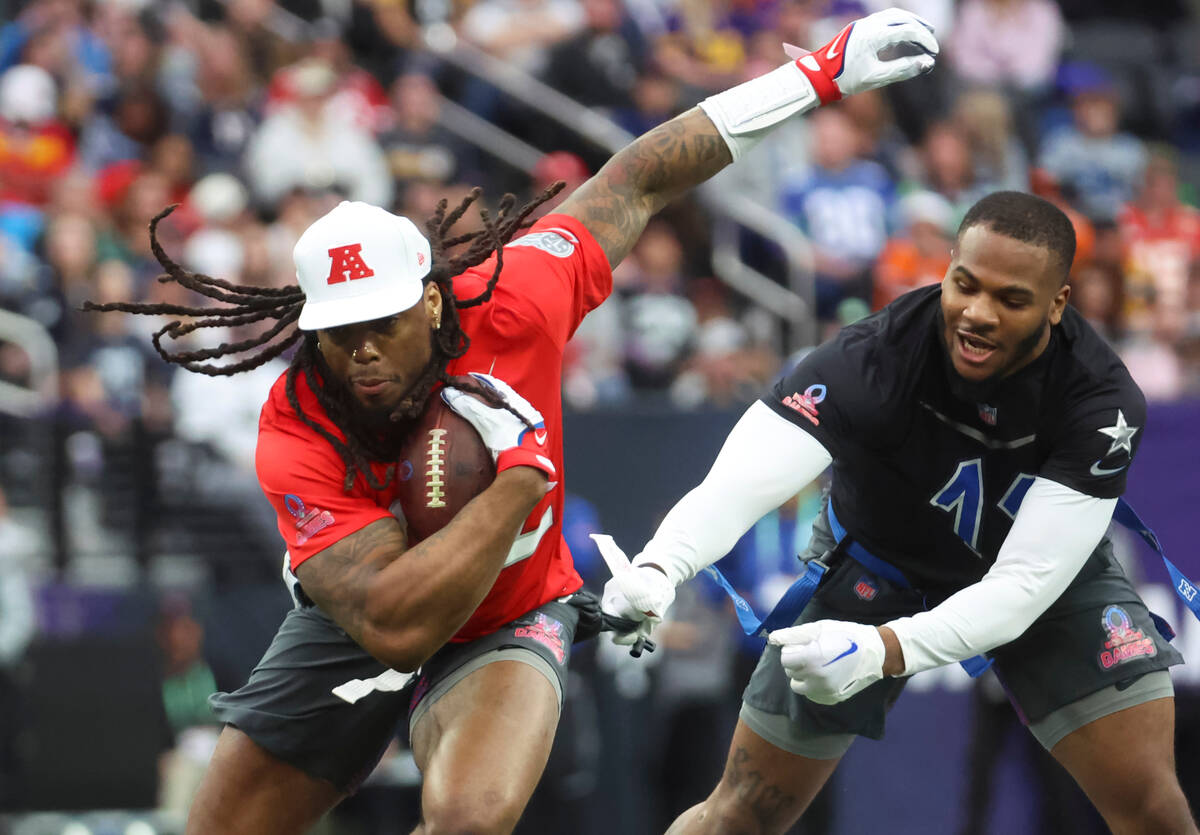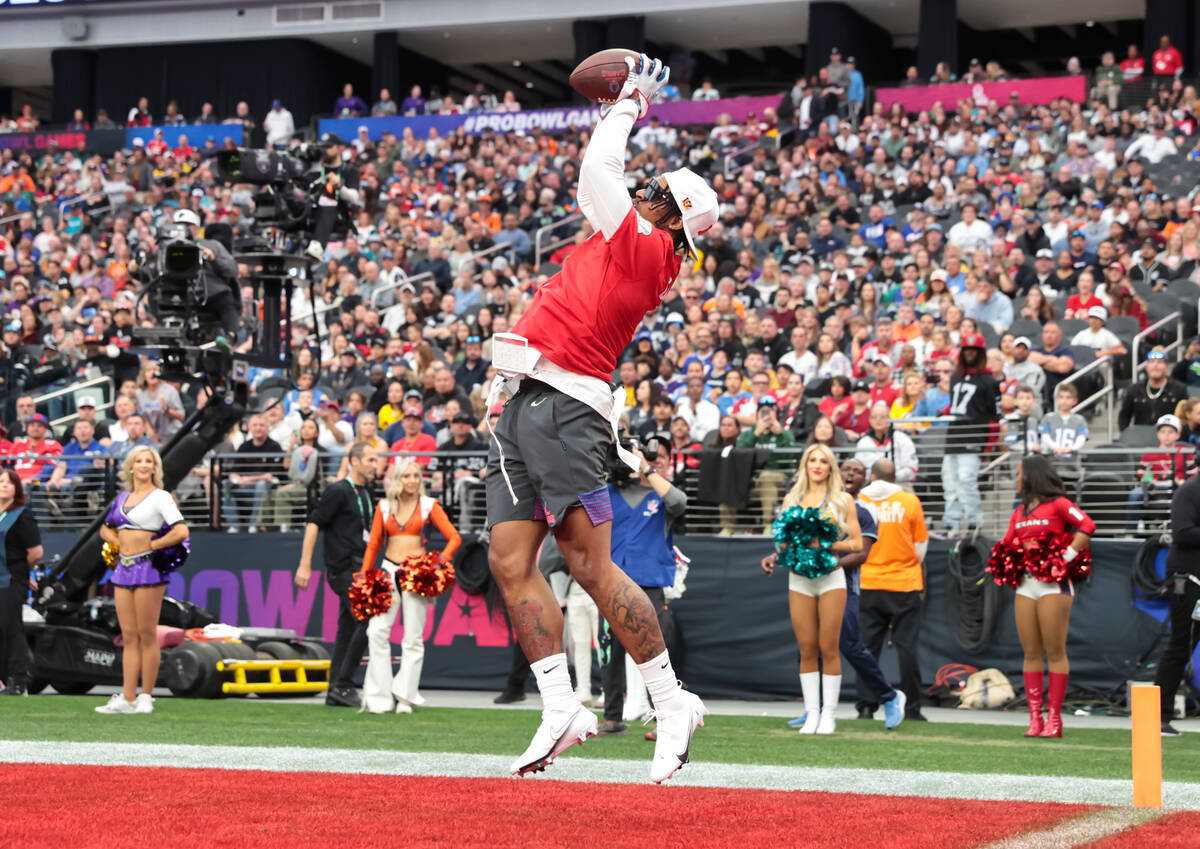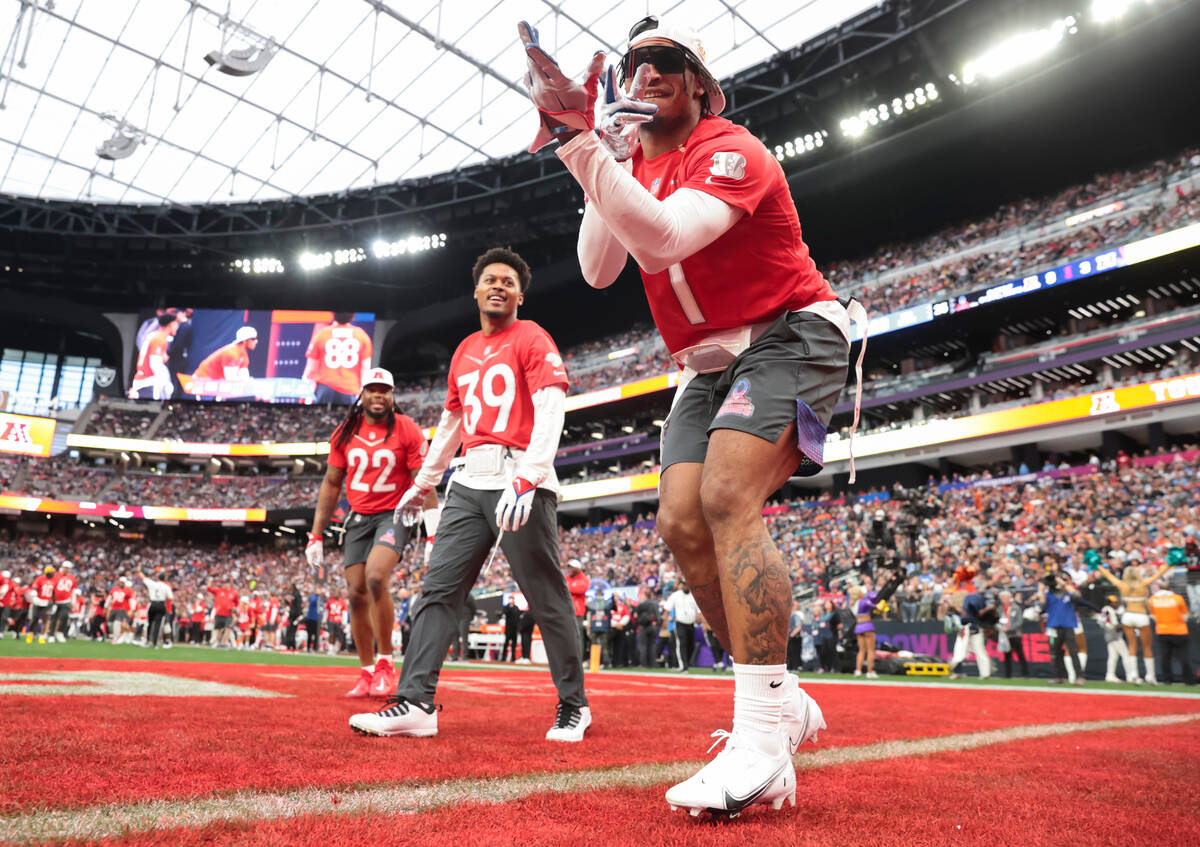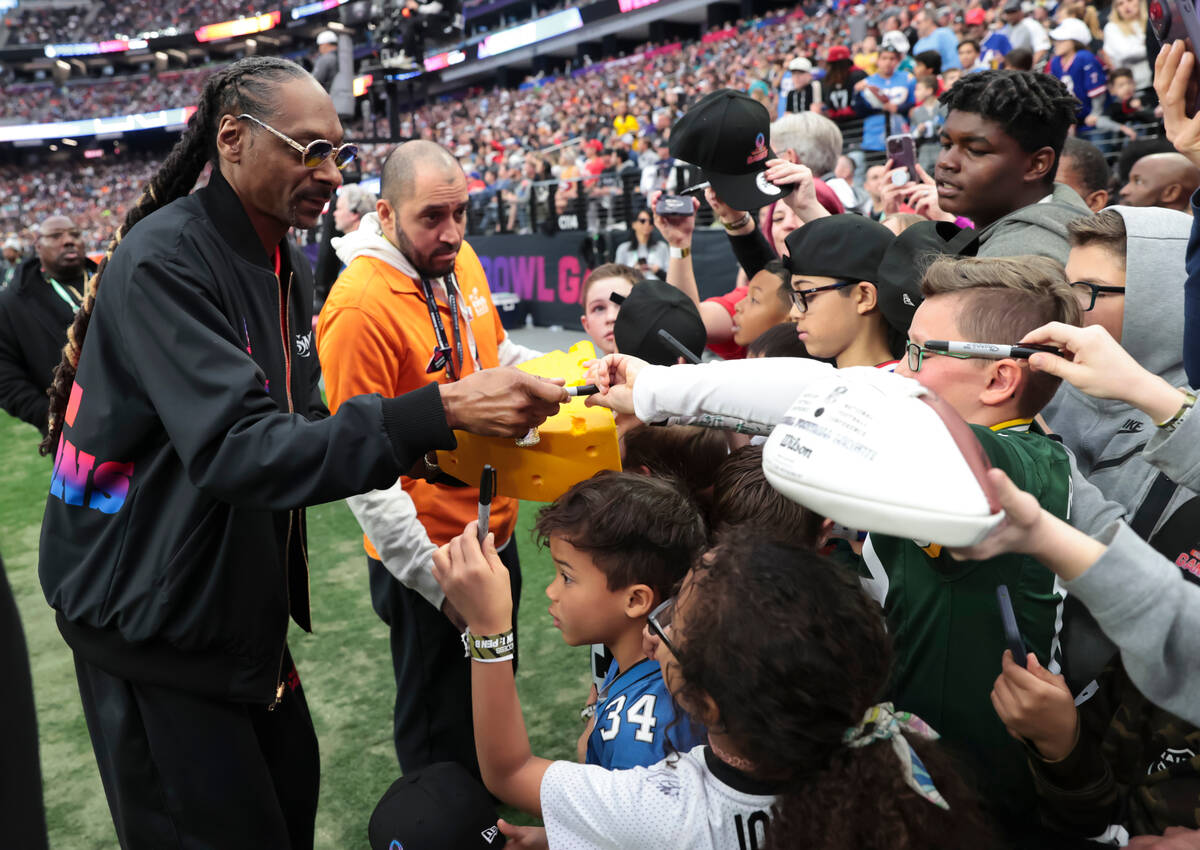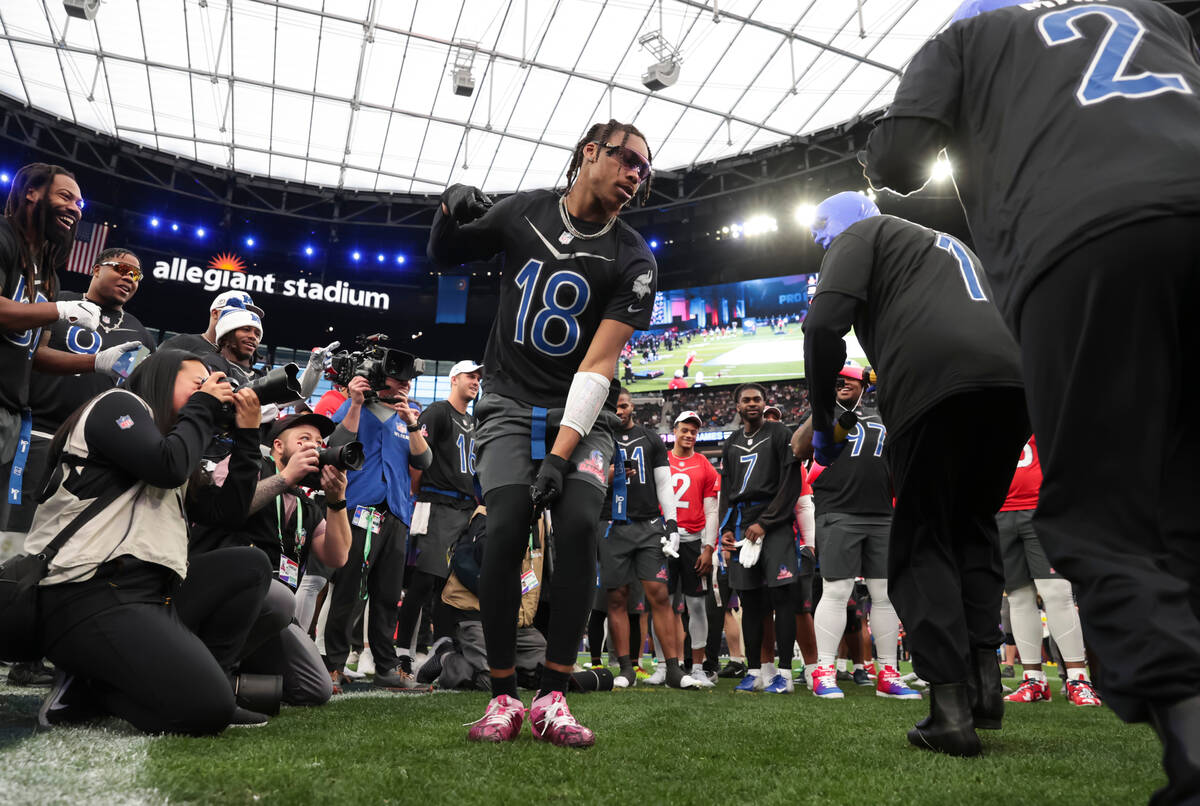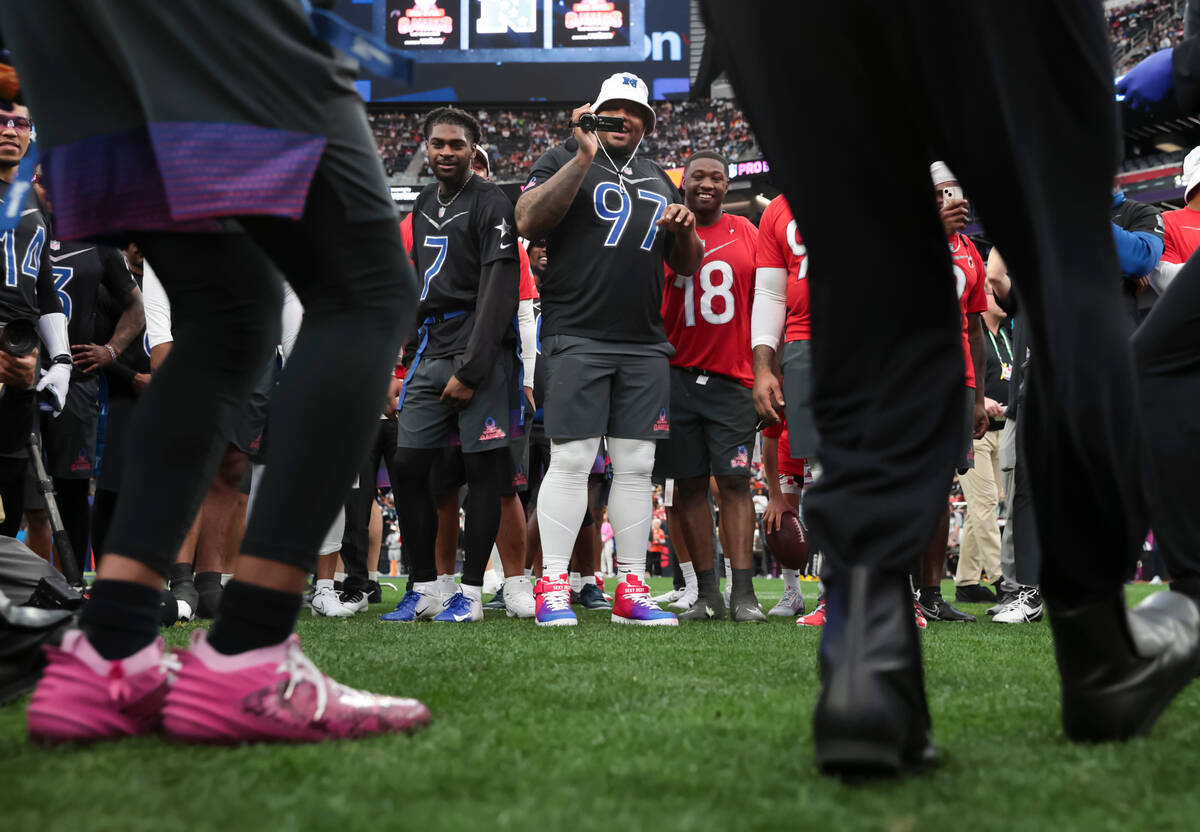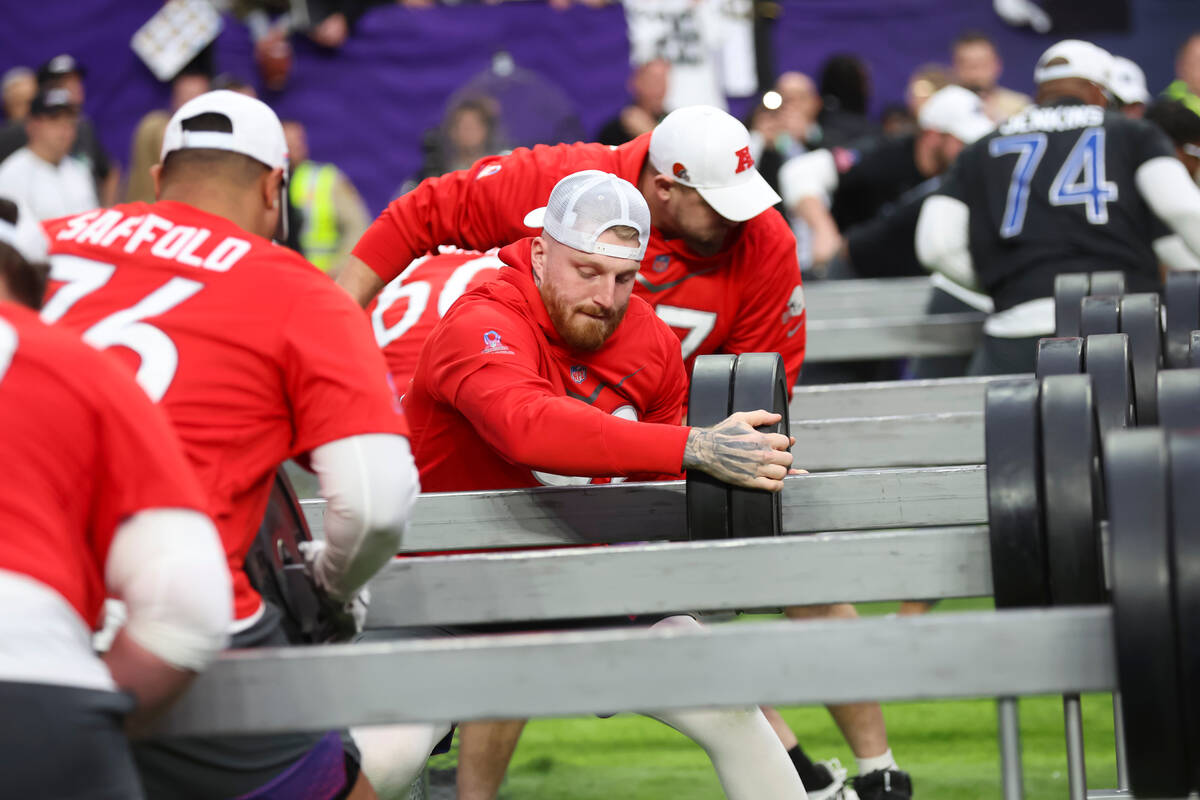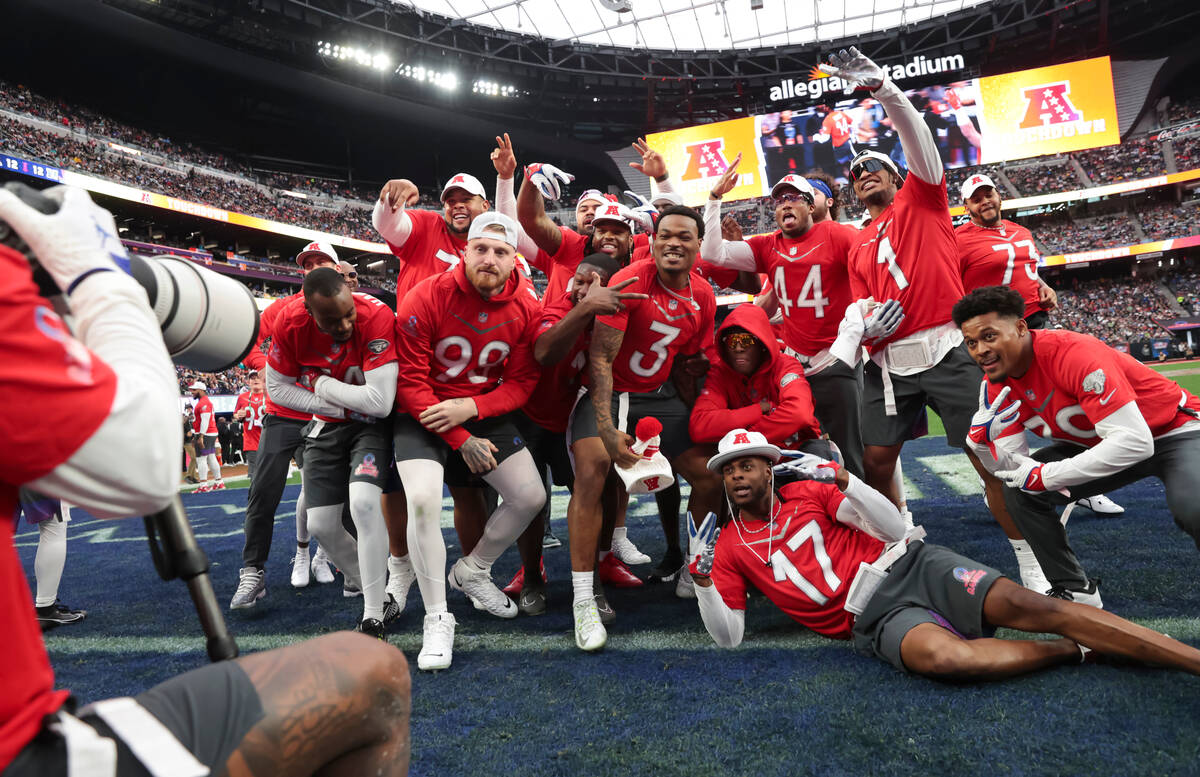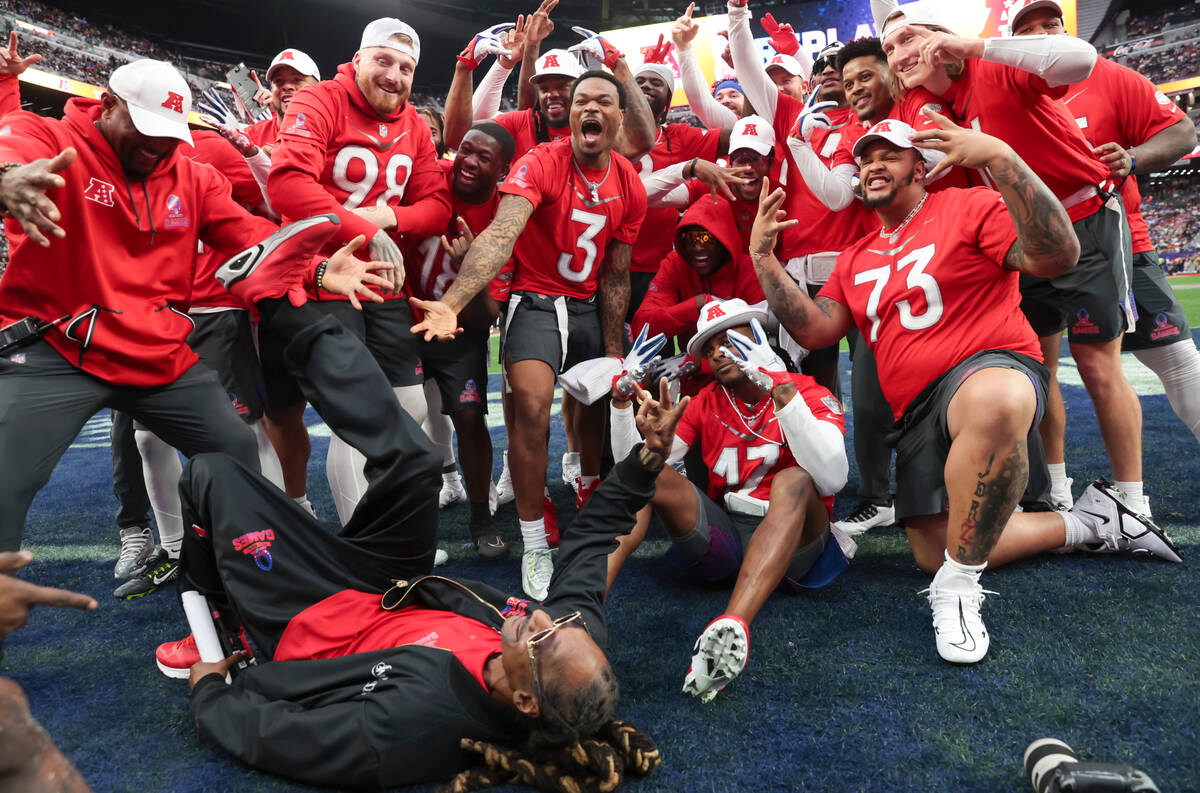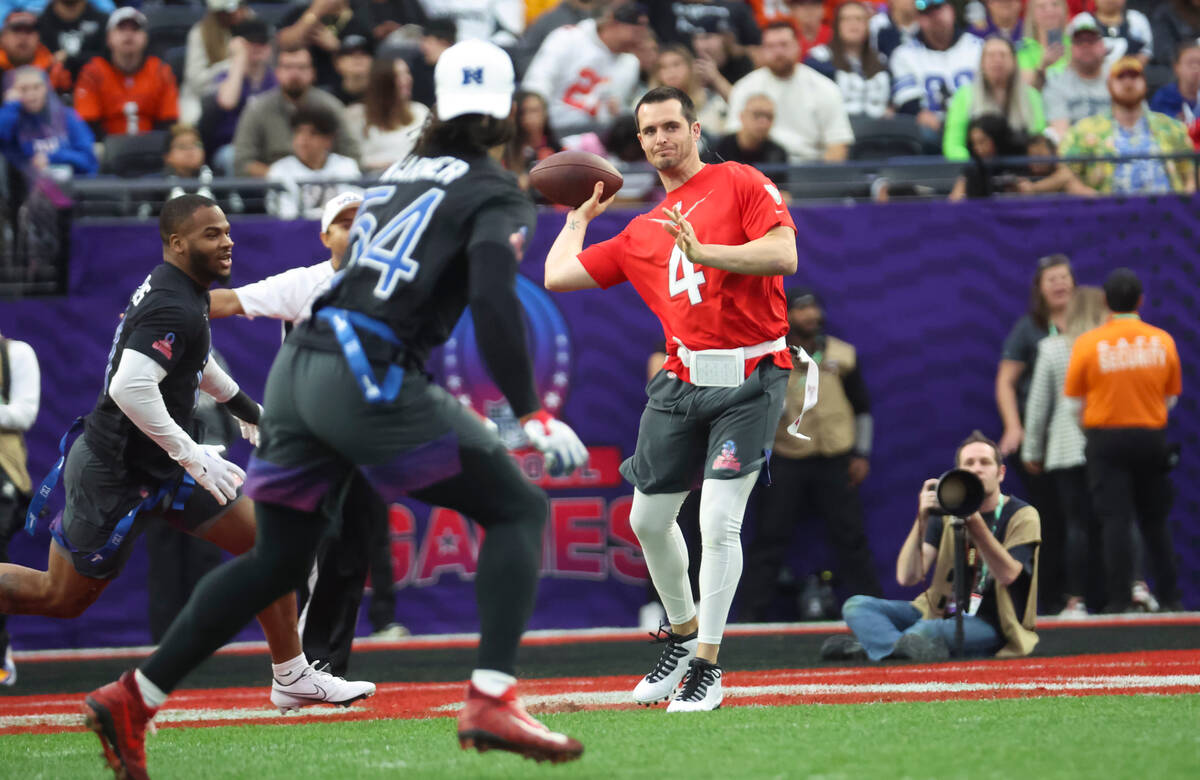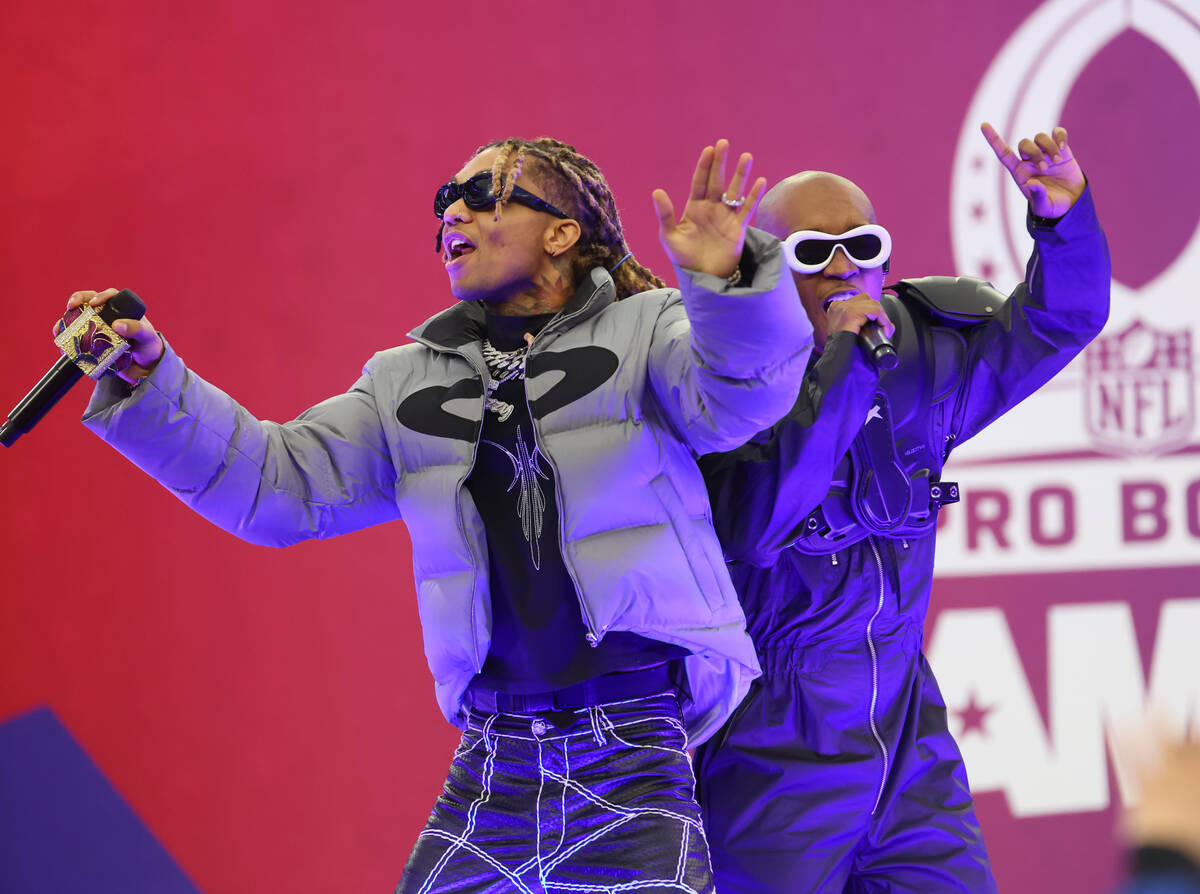 Maxx Crosby's attention had turned to next season long before his AFC team fell short 35-33 in the first Pro Bowl Games at Allegiant Stadium on Sunday.
"I started (training) a little earlier this year," the Raiders' star defensive end said. "I have a lot of things I want to accomplish. A lot of things I'm trying to improve on. … I'm trying to take a huge step toward where I want to be as a player."
Not much of his time has been dedicated to yanking flags from opposing ballcarriers, however. Crosby, who had an MVP performance in last year's Pro Bowl when it was a full-contact football game, wasn't able to corral Minnesota quarterback Kirk Cousins on a key point-after attempt late in the flag football game Sunday.
"I could have tried to dive, but it's weird having to slow down to try to grab a flag and it's a little different," Crosby said. "So it was fun, but it's all good. I got (Cousins) last year in a real game, and that's all that matters."
Crosby's soon-to-be-former teammate Derek Carr wasn't able to provide the heroics many of the 58,331 announced fans might have hoped for. He was benched by the Raiders for the final two games of the season and is expected to be released or traded by the team for which he has played his entire nine-year career.
Carr, who was named as a late replacement to the AFC roster and received a big ovation when he was announced Sunday, entered the final game with a 21-15 lead as a result of the conference's success in some of the other skills competitions.
His first two drives resulted in a turnover on downs and an interception. He settled down a bit after that, but he was unable to convert a potential game-tying two-point try late in the second half. The NFC eventually was able to run out the clock with the help of a defensive penalty call.
After the game, Carr left the locker room before it was open to the media.
Raiders receiver Davante Adams said it was special to get to play with his close friend one last time at Allegiant Stadium, but he questioned the NFC's defensive strategy that he said stifled some of the fun.
"Hopefully next year the NFC will actually play some man (coverage) instead of sitting back in cover-2 and blitzing the fastest man in the league (Cowboys special teamer KaVontae Turpin)," Adams said.
Crosby was the one trying to get after the quarterback on occasion for the AFC, but he said he was more excited for the experience than the results. Now it's time to look ahead to making sure the Raiders are playing postseason games instead of Pro Bowls at Allegiant Stadium next year.
To that end, he formulated a plan to take less time off following the regular season after his yearly postseason consultation with head of strength and conditioning A.J. Neibel and the entire training and nutrition department.
"I have a lot to grow on, and I'm looking forward to next season," Crosby said. "Winning a lot more football games, getting to the quarterback, doing what I do and getting better in every way I can. I'm already back to training. We're working and getting our mind right. So I'm excited."
In addition to working on himself, Crosby is finding every way he can to help his team.
He has even taken to sending coach Josh McDaniels clips of players he thinks may help, most recently messaging him clips of Eastern Michigan defensive end Jose Ramirez.
While Crosby will try to keep his focus on himself and his teammates, he is aware of all the rumors about potential offseason moves. It's nothing new.
Crosby said he is capable of tuning out the distractions, even though this year it could involve finding a new quarterback for the first time in his career.
"There's always going to be noise," he said. "I've been with the Raiders for four years, so all I hear is rumors and things like that. But it's a part of it. We're blessed and it is what it is. We'll see what happens.
"I just want a great quarterback who's a leader and hard worker. And it's not just quarterback. It's every position. We have a lot of room to grow for sure."
That starts now.
Contact Adam Hill at ahill@reviewjournal.com. Follow @AdamHillLVRJ on Twitter.
Pro Bowl Games
Thursday's results
Dodgeball: NFC (3 points)
Lightning Round: AFC (3 points)
Longest Drive: AFC (3 points)
Precision Passing: AFC (3 points)
Sunday's results
Game 1: NFC 33, AFC 27 (6 points)
Game 2: AFC 18, NFC 13 (6 points)
Best Catch: NFC (3 points)
Gridiron Gauntlet: NFC (3 points)
Kick-Tac-Toe: AFC (3 points)
Move the Chains: AFC (3 points)
Score entering final game: AFC 21, NFC 15
Game 3: NFC 20, AFC 12
Final: NFC 35, AFC 33