Driver accused of fleeing scene of fatal 2022 crash arrested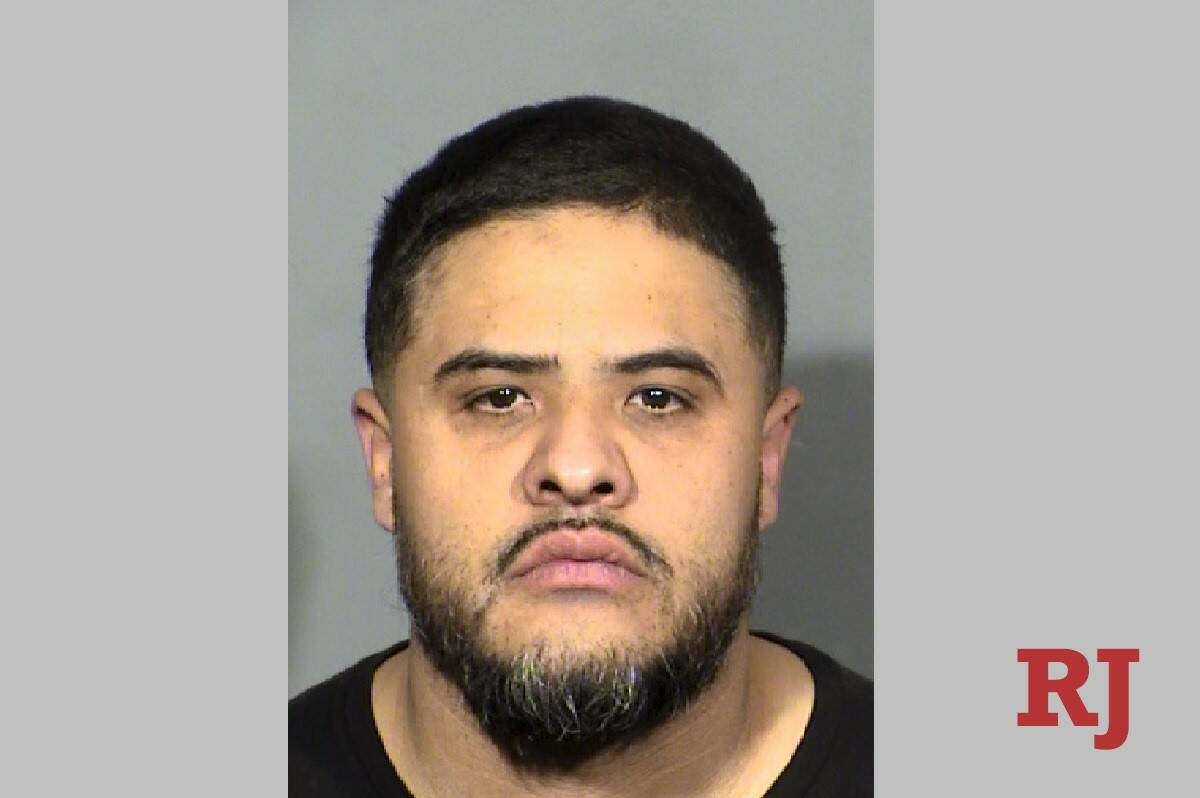 A North Las Vegas man was arrested Wednesday more than a year after he fatally struck a pedestrian in a hit-and run, police said.
Fernando Palomares, 34, was arrested around 7 p.m. during a traffic stop and has been charged with a felony count of failing to stay at the scene of a fatal crash.
On Jan. 7, 2022, Palomares was driving a 2020 Chevrolet Silverado north on Pecos Road, north of the intersection with Irwin Avenue around 5:40 p.m. when he struck 36-year-old Nancy Jeffers, who was pushing a shopping cart in the roadway, according to a Metropolitan Police Department arrest warrant.
Police said Palomares did not stop and the pickup truck was found unoccupied about half a mile away from the crash. Items found in the truck combined with video surveillance led to police identifying Palomares as the driver, according to the warrant.
Jeffers was taken to University Medical Center where she died.
According to the warrant a toxicology report revealed she was impaired while she was walking in the roadway. Speed was not a factor in the crash, but police noted Jeffers was walking away from traffic and was wearing dark clothing.
The warrant was signed by police on July 21, and there was no explanation about why it took several more months before Palomares was arrested.
He was booked into Clark County Detention Center, booking records show.
Contact David Wilson at dwilson@reviewjournal.com . Follow @davidwilson_RJ on Twitter.